Winter sports in California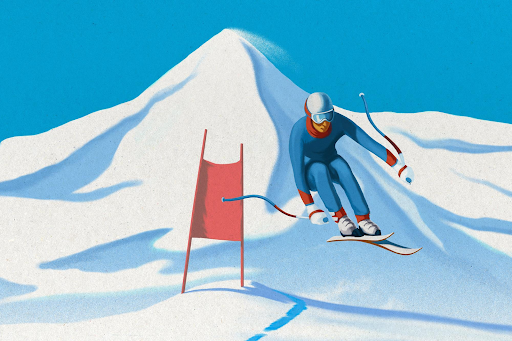 Now that winter is right around the corner, many sports are starting their seasons. Winter sports typically include basketball, soccer and wrestling; however, because of living in coastal CA, winter sports involving snow or ice are often overlooked. Even though CA consists of beautiful coastlines, deserts and farmlands, there are also beautiful mountains that provide a more typical winter. 
The most well-known destinations are Heavenly Mountain Resort and Palisades Tahoe, but there are also thirteen other resorts in the area. Unfortunately, recreational skiing and snowboarding is not easily accessible to everyone. There is a lot of equipment required to participate and it ends up being very costly. For example, in order to safely ski, one must have proper waterproof snow pants, jackets, gloves, a helmet, skis, ski boots and poles. Not only is the equipment expensive, but lift tickets and lodging also add to the cost. 
Although many people think of skiing as traditional downhill skiing, there are many different types of skiing. There is also ski racing, terrain park skiing, as well as cross-country skiing. There are even more disciplines in competitive skiing that some people might have seen in the Olympics. 
The highest level of professional competitive skiing and snowboarding in the U.S. is the U.S. Ski Team and Snowboard Team. They compete all over the world each year in the International Ski Federation World Cup and then every four years some participate in the Olympics. This year, one of the International Ski and Snowboard Federation World Cup Alpine Ski races is coming to California. This exciting event is going to take place at Palisades Tahoe on Feb. 25 and 26, 2023. 
Other winter sports like hockey and ice skating are more accessible to the Bay Area, as there are many indoor and a few outdoor rinks for the sport. With less travel time, less equipment and less expensive tickets, it makes these sports more affordable options for people in the Bay Area. 
As Californians, we are very fortunate to have many different types of outdoor activities and sports that are accessible to us. So, as the winter months arrive, try to get out of your comfort zone and experience some of the many different sports and activities. It is also very important to stay safe and stay prepared for unpredictable weather which can go along with being outdoors in nature. Most of all, have fun this winter!
Leave a Comment
About the Contributor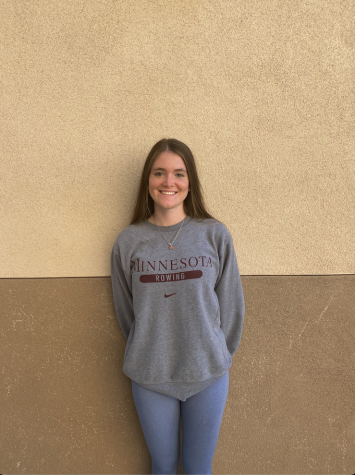 Elsa Pitsch, Staff Writer
Elsa Pitsch is a staff writer for the Phoenix at Fremont High School. This is her second year in journalism and hopes to learn more and continue writing. Some of her favorite activities to do is listen to music, hang out with friends and ski race. She looks forward to this year at the phoenix and working with fellow journalists.