Swinging into spring
It is that special time of year where the days start to get longer, the weather is warmer and the flowers start to bloom. There is a lot to expect this spring from fashion, fun outdoor activities and seasonal fruits.
Spring's not-too-hot and not-too-cold weather is the perfect opportunity to wear dresses, skirts and shorts. But, the end of winter does not mean the end of sweater weather. Crochet fashion is especially popular in the season, and some of the best spring outfits include a cute sweater and a stylish skirt. Since spring is known for its flowers, floral print clothing is typically common during these months. Color-wise, pastels have been a recurring palette, seen in everything from table cloths to skirts. Since one of the main activities to do in the spring is gardening, hats, loose jeans and comfortable shoes have taken over the fashion scene. 
While putting on a cute outfit is fun, it is even better to wear it with intention.ss In spring, there are many entertaining activities that one can fill their time with. Arguably, spring is the best season to go hiking in because of its ideal weather and the amount of wildlife that can be seen. Farmer's markets are also in their prime season due to many fruits and vegetables ripening during these months. This also means that there are many opportunities to go fruit picking – and then bake pies, tarts or muffin – or enjoy a nice scenic picnic. 
While spring rain showers can be gloomy, they ultimately allow plants to grow and rivers to flow. Some of the things that make spring spring include the flora and fauna. Produce like cherries, strawberries and carrots are all in season. Not only do the fruit trees bloom, but many flowers do as well, like tulips and daisies. While spring is the most underrated season, there are many aspects of it that shape it into an overall exciting and eventful season. 
Leave a Comment
About the Contributor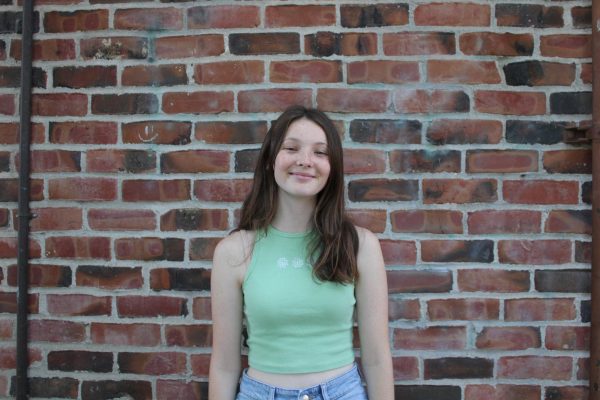 Abby Callahan, Editor-in-Chief
Abigail (Abby) Callahan is a senior and one of the Editor-in-Chiefs for The Phoenix. She loves to listen to music, read and watch sitcoms. In the future, Abby wants to travel across Europe.