Taylor Swift on tour
Taylor Swift's The Eras Tour began on March 17, 2023 in Glendale, Arizona. Fans were ecstatic bringing in the largest crowd for a female performer in concert history, a record that was previously held by Madonna. The night before the start of the tour she released four songs that had previously been re-recorded or unreleased from previous albums. Those songs include "Eyes Open" and "Safe and Sound," which had been recorded for the Hunger Games movies, "If This Was a Movie," which was a hit in 2010 and "All of The Girls You Loved Before," which was written during the "Lover" era. However, these songs did not make the setlist.
The setlist for the era's tour is Swift's longest ever, with over three hours of music and around 44 songs, two of which were changed at each concert. Swift opens with six songs from her "Lover" album. Though the setlist contains tons of hits from Swift, many fans were disappointed by the lack of songs from her "Fearless" and "Speak Now" albums, as well as there being no songs in her set from her debut album, "Taylor Swift." The two mystery songs on the list have been a hot topic —fans are attempting to guess which songs will be sung at the next concerts. 
In Swift's previous tours, she has been very thoughtful with her outfits and sets. This tour is no exception, and Swift sports over 15 different outfits in each concert. Some of these outfits have also changed depending on the night, specifically the "Enchanted" dress and the text on her shirt during the song "22." While there were small changes to the outfits between nights, each matched the themes of the album era she is singing from. 
Outfits among fans have also been highly elaborate. Some fans are choosing to incorporate all of the different eras into what they were wearing, whereas others are choosing a single era to focus on. Popular on TikTok, friendship bracelets are being traded before each concert among the fans. This is creating a welcoming atmosphere within each of the venues between the different generations of fans. 
Taylor Swift's tour will be coming to Levi's Stadium July 28 and 29 this summer. Tickets to this show, as well as all others of the tour, are very difficult to get, and many have not able to secure them. When tickets were announced, Swift's management and Tickmaster said that there would be a presale as well as a general sale; however, due to an issue with Ticketmaster, the general sale never happened. There were also very high prices for these tickets that many "Swifties" – or fans were not happy with. However, even with all of these bumps, fans are ecstatic about having the chance to see Taylor Swift live again after four years of waiting.
Leave a Comment
About the Contributor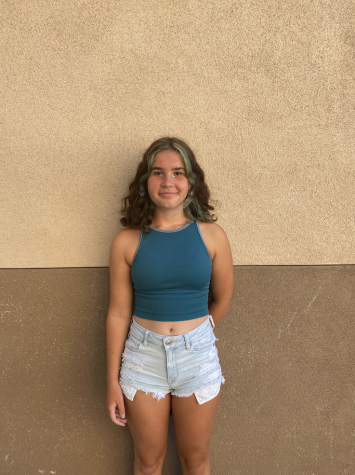 Ella Leroux, Staff Writer
Ella Leroux is a junior and staff writer for The Phoenix. She loves hockey, sleeping and listening to music. They enjoy math and science in school and like having free time to do nothing.