That time of year: the return of winter outfits
As the breezy fall comes to an end, most people dread the cold winter weather. 
Today, Sunnyvale's citizens are commonly seen wearing flannels, jeans and warm thermals. Looking back at previous winter outfit trends from the early 2000s, most people took pride in their colorful warm trench coats, long fuzzy socks, and comfortable boots.
Today, for shoe choices, the knee-high boots trend is still popular as people pair them with the popular sweatshirt and leggings combo. 
More recently, oversized long sleeves seem to be a huge hit, considered to be perfect for every occasion. 
For bottoms, the casual mom jeans have come back to the trending list as well. They are the perfect piece for any outfit as they not only come in different styles but also fit any occasion, from fancy to casual. 
Although everyone has their own distinct style, it seems that most teenagers rely on specific pieces to keep up with the most recent style. While asking students about their favorite and most reliable outfits to place together, there was some interesting feedback regarding preference for certain holiday-based outfits.
"During the holidays, usually, I wear sweaters and sweatpants and close-toed shoes for sure because I like to stay warm and definitely prefer comfort over style most of the time," FHS junior Maya Alvarado said. 
Although Sunnyvale may not be the center of the world's coldest conditions, it sure does seem that most high schoolers find it comforting to pull out their warmest and coziest pieces during the winter season. Some people find it easier to put together an outfit no matter how fast trends are moving. However, most seem to take influence from celebrities or the internet in order to fit in with the latest styles. 
"For me, comfort is more important than style, but, for other people, I guess it's more about style than comfort," Alvarado said. 
Of course, everyone has their own sense of style, but there are some trends and pieces that most may tend to stray from for several reasons. 
"I think the biggest flop with holiday choices would be flip-flops and sandals," Alvarado said. "They just look worse than Birkenstocks and socks, and I feel they would be really uncomfortable." 
Fashion is a broad statement, putting together all the different pieces for a vivid end product of comfort and looks. The holidays bring out everyone's own winter style and obsessions; it seems that most teenagers are seeking comfort and creativity in their warm and loose loungewear this holiday season. 
Leave a Comment
About the Contributor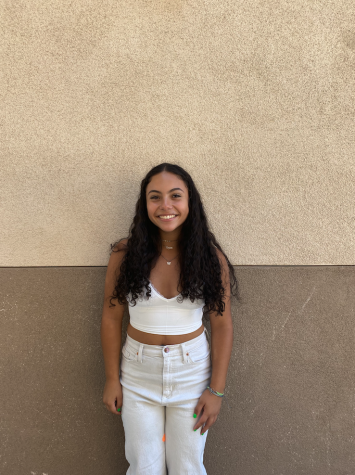 Alexia Sanchez, Staff Writer
Alexia Sanchez is a current junior and staff writer for The Phoenix. In her spare time, she enjoys listening to music, playing softball, drinking and trying new types of coffee and going on late-night drives with friends.