The Crown season 4 review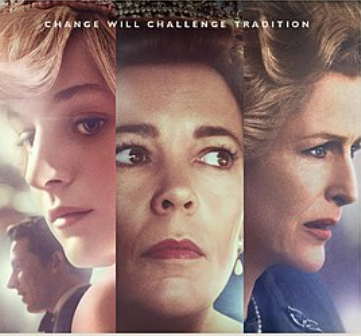 After many months of anticipation, Netflix has finally released Season 4 of The Crown, on November 15. While The Crown is about the rule of Queen Elizabeth II, it also focuses on her family, the Prime Ministers in her reign and the general British history. Unfortunately, the arrival of Season 4 brings us sadness as this will be the last time we get to see Olivia Coleman (Queen Elizabeth II), Tobias Menzies (Prince Phillip), Helena Bonham Carter (Princess Margaret), Marion Bailey (the Queen Mother), Josh O'Connor (Prince Charles) and Erin Doherty (Princess Anne) in their regal roles. Like Claire Foy and Matt Smith who left the show after Season 2, these actors will all be replaced for the last two seasons of The Crown. 
Season Four has the first-time appearance of Gillian Anderson, who plays Margaret Thatcher, the first female Prime Minister of Great Britain. Anderson nails her role as Prime Minister Thatcher, right down to her demeanor and accent but overdid her voice. It was not as raspy in real life. I also found it odd that they made her pout the entire time. Now whether her portrayal of Thatcher is as good as Meryl Streep's portrayal of the Prime Minister in The Iron Lady is up for debate. But, Anderson still does a remarkable job playing a historical figure who was so controversial and polarizing amongst the British people. Just with her eyes and expression, we can see her values and utter contempt for the upper class. She did such a good job that I despised her in some episodes. One critique I have is that Margaret Thatcher was reelected twice, yet the show frames her term as disastrous and unpopular. But rather than making her a cold, uncaring "Iron Lady," The Crown gives her complexity. In the final episode, Thatcher has an emotional breakdown after knowing her time is up but still fights for her position. It is truly sad to watch her lose everything she fought for and that is all due to Anderson's brilliant acting.
The viewers also get to see newcomer Emma Corrin shine in her role as Diana, Princess of Wales. Like Thatcher, the Princess of Wales had a distinct voice which Corrin nails perfectly, capturing both the elegance and the softness of Diana's voice. Both Corrin and O'Connor have such wonderful chemistry with each other, which is ironic due to their characters being known for having a bad marriage. Season 4 spends more time with Prince Charles than Season 3, meaning that Princess Diana is the focus of most episodes. Her storyline deals with her entire relationship with Prince Charles, from their meeting to their marriage deteriorating. The Crown is fair, showing that the deterioration was due to both of their flaws and how they were never meant to be. It covers Charles' jealousy over Diana's popularity and Diana's frail mental health. Viewer discretion in some episodes is advised, as Diana's bulimia is covered. The show also touches that they both had extramarital affairs: Charles with his former girlfriend Camilla Parker-Bowles and Diana with Major James Hewitt. Through Corrin's performance, you slowly see Diana transform from a naive aristocratic girl to a lonely and troubled princess. The last scene ends with the Royal Family taking a family picture as the camera zooms into Diana as she silently cries, representing her loneliness and resolution to cut all ties with the Royal Family.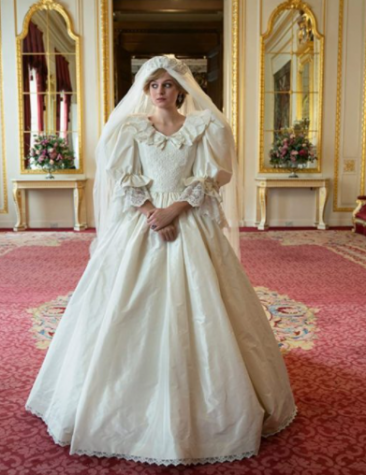 Due to the main focus of this season being on Margaret Thatcher and Princess Diana, most of the Royal Family, except the Queen, are background characters. For fans of Season 1 and 2, Claire Foy briefly returns as the young Queen. However, there are episodes dedicated to the remaining Royal Family. For example, there is an episode where the Queen explores and tries to understand her relationship with her children. With that, we are introduced to the Queen's younger children, Prince Andrew and Prince Edward. We also see brief scenes of Princess Anne's failed marriage and her horse-back riding career. The most prominent example is the seventh episode of The Crown, where Princess Margaret tries to find purpose in her life as her role in the monarchy diminishes, attends therapy and discovers her hidden mentally-ill cousins Nerissa and Katherine Bowes-Lyon.
For history buffs, The Crown covers all the historical events relevant to the season, such as Lord Mountbatten's assassination by the Irish Republic Army, Charles and Diana's wedding, their 1983 tour of Australia and New Zealand, the Falklands War, Michael Fagan's break-in of Buckingham Palace and Thatcher's downfall. 
The thing to remember is that The Crown is a work of fiction, not a historical documentary where certain characters and events are exaggerated for dramatic effect. The main point is that it does justice to the real people being portrayed but it will not be completely accurate. Enjoy it as a show and not a documentary. 
Leave a Comment
About the Contributor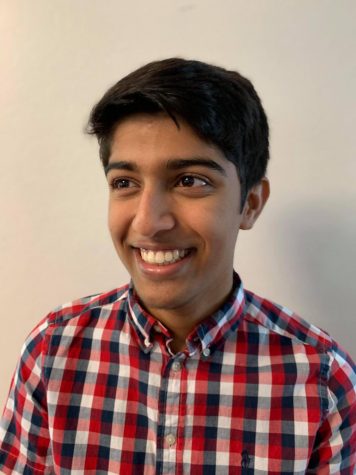 Jay Ghate, Copy Editor
Jay Ghate is a senior on The Phoenix Newspaper as a Copy Editor. He loves to read, watch classical movies, and bake. He hopes to use his history degree in a meaningful way.