The Economic Impact
As countries across the globe try to constrict the spread of the danger that is the contagion known formerly as COVID-19, they also put stress on their economy. Hotels, travel companies, restaurants and other various businesses have to find new ways to cope with trying to run a profitable business while not being able to physically come into contact with clients.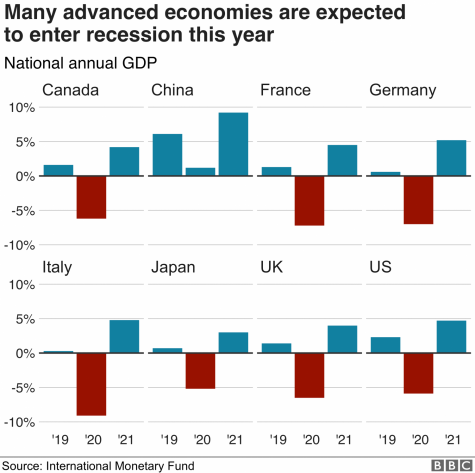 For the most part, people generally tend to focus on how exactly the global collapse of tourism will affect certain major multi-million companies. But for the most part, these companies have measures to survive times like these, whether it comes from government bailouts or other measures.
This can be seen in particular through the Norwegian Cruise Line, which on May 5, 2020, warned of a possible bankruptcy. But, the following day, the company announced that it had raised more than two billion dollars via a mix of their stock and debt according to CNBC. Providing themselves the ability to survive for another year without any revenue if they had to resort to such measures.
In reality, most of the economic pain will be inflicted upon small business owners, and in the Gross Domestic Product (GDP) of entire countries. As quarterly earnings were released at the beginning of May, dozens of countries hit a new and frightening milestone. A vast number of countries had an economic contraction.
In other words, their GDP, which is considered to function as a "comprehensive scorecard of a country's economic health," according to Investopedia, shrank. Moreover, countries whose economies remain mostly reliant on high volumes of tourism and tourism based industries can expect their GDP to shrink even further, worsening the economic pain.
According to economists at Goldman Sachs, an investment banking company, transportation, art and entertainment, retail and hotels and restaurants account for about 23 percent of Italy's Gross Domestic Product. As such, in the first quarter of 2020, Italy reported a 4.7 percent contraction in their GDP, reaching historic lows for the country.
Italy's economic woes send a shocking message to the rest of the European Union (EU) as to what remains in store for the rest of them. It is predicted to be one of the hardest-hit nations worldwide by the pandemic. According to the Organisation for Economic Cooperation and Development, Italy's economy is expected to be seen contracting by a total of 9.5 percent this year.
"The COVID-19 pandemic and the related containment measures are set to push Italy's economy into a deep recession," said the Commission in its forecasts.
Italy, however, will certainly not remain as the only victim of COVID-19.
The EU will contract 7.4 percent in 2020 due to the coronavirus pandemic. If these predictions are met, it will single handedly become the worst economic shock since the Great Depression in the 1930s according to the European Commission on May 6. According to the Organisation for Economic Cooperation and Development, the world's economy could end up growing at its slowest rate since 2009 due to COVID-19. As of March 11, the forecast of the world's economy's growth was just 2.4 percent in 2020, compared to the 2.9 percent given in November of 2019. If the outbreak ends up being longer lasting and more intensive, that number could drop to 1.5 percent.
In the U.S. alone, according to CNBC, it was originally agreed upon among economists that the US GDP was expected to shrink 3.5 percent in the first quarter. Instead, that figure rose to 4.8 percent, making it the biggest quarterly contraction since the financial crisis, where the GDP contracted by 8.4 percent.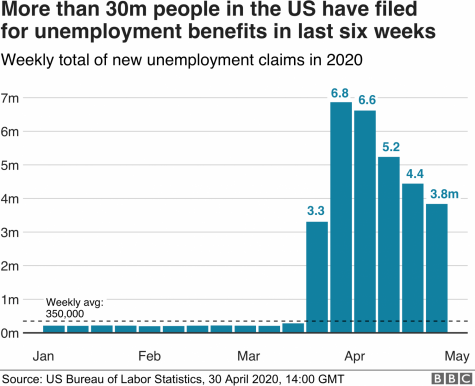 Now, in the United States (US) again, the number of unemployment claims have hit a record high. As of press time, there are over 30 million individuals filing for unemployment benefits according to BBC.
The US government has in response released stimulus checks to citizens and small businesses which are based on their income and the number of people in their families. Additionally, Congress also passed a 349 billion dollar lending program for small businesses that has now run out of funding. It appears, according to The New York Times, that the program "has proved woefully insufficient".
If and when society as a whole is able to return to a pre-pandemic lifestyle, it will still never exactly be the same. The fear of the coronavirus is now, whether or not people are aware of it, implanted into the American physique. The way that business is conducted, from the cruise ship industry to retail, is going to have to be fundamentally changed if companies wish to adapt accordingly.
Oil prices remain at historic lows due to a dramatic drop-off in global demand for oil. This comes even after talks between Russia and Saudi Arabia, who recently had a price war over oil, reached an agreement to cut down on the production of oil.
Which paved the way for similar reductions within the rest of the Organization of the Petroleum Exporting Countries (OPEC) member countries.
These cuts however are still not enough, as the global supply still widely exceeds the now crushed global demand as of press time according to CNN.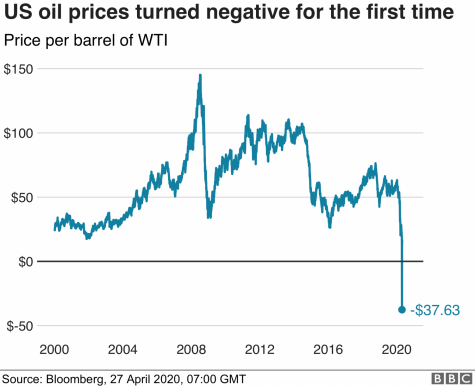 According to the BBC, the US price of oil has turned negative for the first time in history. This means due to the historic low demand, remarkably, traders effectively have to pay buyers in order to get oil taken off of producers' hands.
As such, storage space for oil is becoming rare, and what little space is left is being completely filled up, possibly forcing near complete halts of oil production. As of press time, companies are increasingly growing desperate to store their oil.
In order to help alleviate the situation, on April 21, 2020, the US Department of Energy is currently in the process of leasing some of their current 77 million barrels of available oil space in the Strategic Petroleum Reserve according to Reuters.
Additionally, companies are also looking towards storage options at sea as well. According to Reuters, as of April 21, 2020, an estimated 160 million barrels of oil are now held on floating storage ships or supertankers, an historic high.
While oil prices are eventually expected to rise out of their current negatives, there remains considerable concern for US oil, gas and shale companies if the price stays at these new lows.
According to TurnTo23, some experts believe that 100 oil and gas companies alone could file for bankruptcy in 2020 if prices do not increase significantly. The number of bankruptcies would only stand to increase in 2021 if prices remain low.
For now, however, the best way to help the economy is to help stop COVID-19 in the virus' tracks. The best way to protect yourself and others is to assume that you already have it wherever you go outside. Which also includes but is not limited to, following proper social distancing protocols, staying at home unless it is essential, washing your hands thoroughly, etc.
Incorporating these new daily habits into your new pandemic routine when executed on a national level, will help this virus pass faster which will in turn, shorten the economic pain. So get scrubbing Fremont because despite being alone, we are still in this together!
*This article is part of an ongoing series regarding Coronavirus for The Phoenix. In following releases, we'll go in depth with "impact" articles, each highlighting a different way in which the virus has affected our lives. Stay tuned for more information.*
Graphics courtesy of BBC.
Leave a Comment
About the Contributors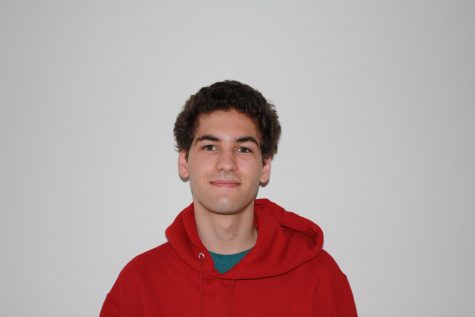 Quinten Seghers, Staff Writer
Quinten Seghers is a senior and staff writer for The Phoenix. Quinten has been in journalism for all four years and hopes to do his best in leading journalism for the papers ten year anniversary. He runs in cross-country, likes to listen to various pop songs and obsess over his stuffed animals. Besides making Instagram posts for The Phoenix, Quinten hopes to eventually become a great journalist one day.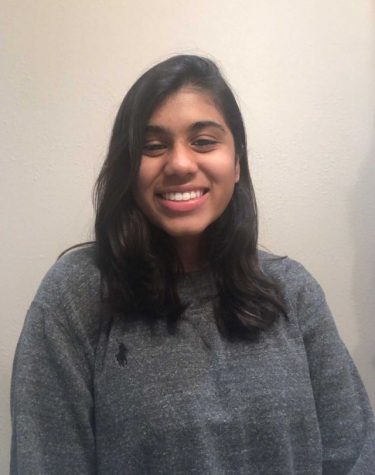 Leann Bast, Editor in Chief
Leann Bast is a senior on The Phoenix staff as one of the Editors-in-Chief. She loves reading, making art, and bullet journaling. After Fremont she hopes to get into a good college and work towards her future.