Fremont manages to qualify for CCS this year
As the fall sports season comes to a definite end, an opportunity also opens up to look back on all that Fremont High School's (FHS) fall student athletes have accomplished this school year.
One such sport that has had students see great success this season was cross country. This year, FHS had 3 student athletes qualify for the Central Coast Section (CCS) championships, which took place at Crystal Springs on November 16th.
Throughout the state of California, there are 10 major Cross Country "areas." The names of each are as follows: North Coast, Central Coast, Southern, Northern, Sac-Joaquin, Central, San Diego, San Francisco, Oakland and Los Angeles.
The Bay Area is located in the Central Coast area, with each area having several conferences within itself. For the Central Coast, the conferences are the Central Conference, the Northern Conference and the Southern Conference. Additionally, each conference then consists of two more subcategories, with FHS located within the Santa Clara Valley Athletic League (SCVAL) and the De Anza League (DAL) subcategory, alongside Cupertino, Homestead, Los Gatos, Lynbrook, Monta Vista and Saratoga High School.
Going to CCS is a significant achievement for any cross country athlete. If runners wish to qualify for CCS, there are two main ways. One way that individual runners can qualify for CCS by running the Crystal Springs course in less than seven minutes and 24 seconds. All cross country runners run the course at least once before CCS, therefore making that their qualifying run. Alternatively, the school's team has to place in the top five for their league.
Either way, FHS seniors Samantha Wu and Neel Bhargava, along with freshman Naomi Nishikawa, managed to make the cut this year via their individual times.
Not only is it rare to qualify for CCS, but this school year, FHS has an underclassman representing the school.
"I feel like it's such an honor, you know, to be able to run as a freshman and it was definitely a new experience compared to other races," said Nishikawa. "And during the meets, there's not a lot of parents that come and at CCS there [were] a lot more people."
The entire CCS course is a total of 2.95 miles, which consists of several hilly portions. The course itself is well-known among runners, with nicknames for certain parts of the course having been popularized, such as, "The Gully", "Heartbreak Hill" and more.
Crystal Springs itself is also well renowned not just for the course itself but also for the views that it contains.
"So freshman year I hated it, because there were a lot of hills and I felt like dying but there's also this one uphill that's super steep that everyone calls the 'wall'," said Wu. "But then I got more and more used to it because we run it two times every year. Now this year, the first time we went, I was excited to be there because now I realized that it was actually really pretty there."
This comes as no surprise, considering that Crystal Springs itself is actually a water reservoir, with the views bound to be spectacular with each and every visit. Either way, when it comes down to being a senior, everyone has to begin to say their goodbyes.
"I'm sad and I am definitely going to miss it as it was a lot of fun," said Bhargava. "It was a huge part of my life I would say. […] Running with the team and creating memories everyday, I met some of my best friends through cross country."
So cheers to Samantha Wu, Neel Bharyara and Naomi Nishikawa for representing FHS!
Leave a Comment
About the Writer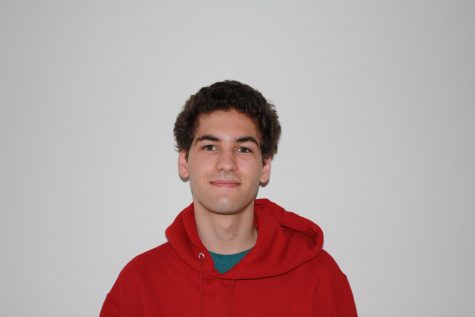 Quinten Seghers, Staff Writer
Quinten Seghers is a senior and staff writer for The Phoenix. Quinten has been in journalism for all four years and hopes to do his best in leading journalism for the papers ten year anniversary. He runs in cross-country, likes to listen to various pop songs and obsess over his stuffed animals. Besides making Instagram posts for The Phoenix, Quinten hopes to eventually become a great journalist one day.