The Religion Impact
With the world coming to terms with the consequences and ripple effects that COVID-19 has caused, more and more people are fighting to reopen the country. Whether it be for economic or other reasons, one thing is clear: religion is at the center of the argument. For American politicians, this only means one thing–another political flash point and hot topic to debate. Currently, an intense battle rages over the reopening of places of worship, with some saying that not doing so infringes upon first amendment rights, while others say that public health should be considered more of a priority.
The President has made his opinion on the matter evident. President Trump, according to Whitehouse.gov, marched into the White House briefing room on May 22 following a hastily called announcement. In said announcement, the President declared places of worship "essential" operations that should hold services in person that following weekend.
However, there appears to be some serious issues when it comes to the legality of the President ordering and threatening states that defy him to open up places of worship.
"The president doesn't have that power," said Executive Director of Americans United for Separation of Church and State, Rachel Laser. "The Tenth Amendment to the Constitution forbids the federal government from strongarming the states. These are reckless exaggerations that are obviously aimed at pandering to his base."
Either way, neither side can deny that regardless of states' efforts to quell the virus, the coronavirus pandemic has killed over 100,000 people in the United States as of release time.
This battleground over religious rights has not just been centered around certain politicians or fiery twitter feeds, but also on worship grounds itself.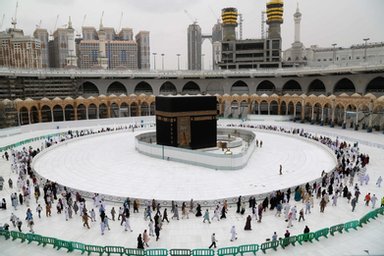 In Northern Mississippi, according to The South Reporter a Holly Springs newspaper, the First Pentecostal Church had sued the city of Holly Springs, Miss. The church argued that the state's stay-at-home order had violated the church's right to free speech and interfered with its members' ability to worship.
The church's relationship with the local government has quickly crumbled over the duration of the pandemic. Jerry Waldrop, the pastor, who confronted city officials at a demonstration at a local Walmart, has been cited by the police for holding an Easter service and later an additional Bible study.
The situation quickly escalated when the church burned down on May 21 due to suspected arson. It is believed that the church's defiance of coronavirus restrictions sparked the retaliation.
"Bet you stay home now you hypokrits," was spray-painted on the ground near the church's doors, according to Maj. Kelly McMillen of the Marshall County Sheriff's Department. Additionally, an graffitied atomic symbol with an "A" in the center was found, typically a symbol for atheist groups.
According to The New York Times, on May 22, Nick Fish, the president of American Atheists, an organization that uses the logo found at the scene, strongly condemned the church burning, calling it a "heinous act of destruction."
On Twitter, Governor Tate Reeves of Mississippi stated that he was "heartbroken and furious" about the fire, while Judge Michael P. Mills wrote a response to the church's lawsuit.
"[The church was] proceeding in an excessively reckless and cavalier manner and with insufficient respect for the enormity of the health crisis which the Covid-19 pandemic presents," said Judge Michael P. Mills in an official response.
The coronavirus pandemic, like most crises, retains the uncanny ability to tap into and unleash extremes in people across the world.
While the number of extremists, anti- and pro- religion, has not increased according to Deseret News, the conflict brought by the pandemic has emboldened violence against one another. This observation becomes obvious as more and more cases of religious violence pop up across the globe.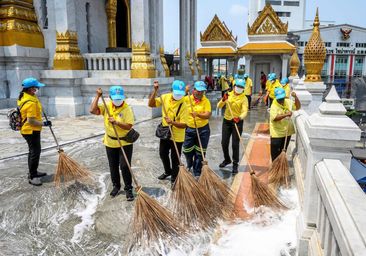 In contrast, however, many Americans view their faith as having been strengthened during the pandemic.
According to a Gallup Poll, 19 percent of Americans said that their faith has strengthened, with only nine percent saying that it got worse. Gallup also observed that while people's faith may have strengthened with the pandemic, as 37 percent of Americans who believe in God said that their faith had grown, the number of people attending alternative forms of church remained consistent with pre-pandemic numbers.
For the most part, restrictions on religious gatherings have largely been enforced by state governments, and not self-imposed by religious officials themselves. It appears that when faced with the choice of continuing religious ceremonies or not, people choose to do so.
According to The New York Times, despite New York's bans on large gatherings, several large weddings went ahead in Brooklyn's Hasidic Jewish communities which have reported a spike in confirmed cases in recent days.
Additionally, Iran, home to one of the world's worst outbreaks as well as dozens of major Shiite Muslim shrines, remained open to large crowds for weeks. This occurred even as COVID-19 continued to leave the country shellshocked, according to The New York Times.
As aforementioned, state governments now find it their responsibility to intervene and prevent religious proceedings from spreading the virus.
In fact, the Iranian president on May 18 finally heeded local health officials' pleas according to The New York Times. The state shuttered two popular shrines in the cities of Mashhad and Qum. The government had to face immense push back however, even from their own state media.
"The president is damn wrong to do that," said Iranain state media on May 18.
Other Muslim-majority countries have taken similar actions to that of Iran, like the Saudi government's official suspension of all pilgrimages to Mecca and Medina which was instated indefinitely on May 4. All religious sites are now also closed within Israel as of press time, including the Al Aqsa Mosque. This means that for an indefinite period of time, Islam's three most holiest sites are off-limits.
In addition, the Indian government and organizers have so far refused to cancel an annual festival which began on May 27. It is in honor of the god Ram, also known as Rama. Festival attendees will travel to the northern state of Uttar Pradesh, which some believe to be the birthplace of Ram.
Despite a refusal to cancel the event, the state has asked devotees to celebrate at home this year. Event organizers on the other hand had other ideas.
"People are getting the opportunity to have glimpses of Lord Rama," said a national spokesman for the group Vishva Hindu Parishad, Vinod Bansal. "It's not appropriate to deprive them of this opportunity."
Nevertheless, as the pandemic, and restrictive measures continue, it appears that religious leaders are starting to get the hint: find a new way to practice your faith, together, but apart.
All around the world, various religions have turned to technology to keep practicing their faith.
The Catholic church for example has turned to livestreaming masses on various platforms such as YouTube, Zoom, etc., in addition to hearing confessions via Skype.
The same can be said for followers of Islam, with Quran readings and prayers being shared over livestreams as well. However, Sheikh Osamah Salhia, Iman at the Islamic Center of Passaic County in Clifton, New Jersey suggests that while livestream prayers are available, families should instead pray together at home.
Additionally, many followers of the Jewish faith have turned to Zoom to celebrate Passover as a family.
Many religious members of society often recite passages from both the Bible, Talmud and Quran that highlight the importance of taking action, even if it is through social distancing. In the Bible it is written that one should "show [God their] faith apart from [their] works, and [He] will show [them His] faith by [His] works."
In the Quran it says that "if anyone saved a life it would be as if he saved the life of the whole humanity."
It is taught in the Talmud that "the preservation of human life takes precedence over all other commandments."
Many important religious figures have tried to use their influence to spread awareness regarding how to prevent the spread of the virus. A prominent Muslim scholar, Shaykh Bin Abdullah Bin Bayyah, issued a fatwa, a ruling on a point of Islamic law, saying that all members were "to cooperate to combat the disease and halt its dissemination."
The Pope has also urged Christians to "… remain united. [To] make… closeness felt toward those persons who are the most lonely and tired."
Russell Moore, from the Ethics and Religious Liberty Commission of the Southern Baptist Convention, said that "Each human life is more significant than a trillion-dollar gross national product. Stocks and bonds are important, yes, but human beings are created in the image of God."
All of these quotes show the importance of human lives over the need to participate in religious traditions in person.
The youth appear to be taking lead when it comes to technological advancing their places of worship to accommodate more people via the medium of a screen.
At the All Dulles Area Muslim Society, (ADAMS Center) youth have been helping the imans set up virtual platforms (like Facebook) to continue educational programming and Friday reflections. The Washington Hebrew Congregation also noted that since the move to virtual platforms, the participation in youth has nearly doubled.
As much as the pandemic is trying to split families, societies and congregations even apart, it is also what makes us ever more motivated to find a solution. If religious leadership, whether it be from Islam, Judaism, or Christianity, band together and find these solutions, the virus cannot stop them.
One thing has been shown for sure over these past few months already, after the pandemic passes and COVID-19 is finally beaten, religion and the connections it helps make between people, will stay.
*This article is part of an ongoing series regarding Coronavirus for The Phoenix. In following releases, we'll go in depth with "impact" articles, each highlighting a different way in which the virus has affected our lives. Stay tuned for more information.*
First image courtesy of Mladen Antonov/Agence France-Presse
Second image courtesy of Agence France-Presse
Leave a Comment
About the Contributors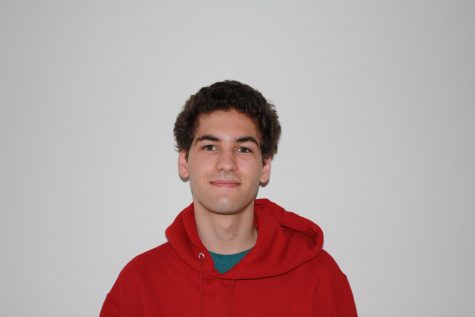 Quinten Seghers, Staff Writer
Quinten Seghers is a senior and staff writer for The Phoenix. Quinten has been in journalism for all four years and hopes to do his best in leading journalism for the papers ten year anniversary. He runs in cross-country, likes to listen to various pop songs and obsess over his stuffed animals. Besides making Instagram posts for The Phoenix, Quinten hopes to eventually become a great journalist one day.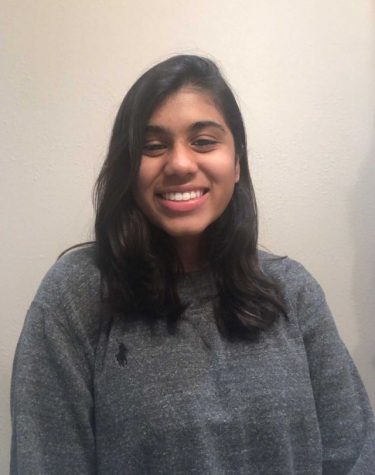 Leann Bast, Editor in Chief
Leann Bast is a senior on The Phoenix staff as one of the Editors-in-Chief. She loves reading, making art, and bullet journaling. After Fremont she hopes to get into a good college and work towards her future.