The fall of another childhood favorite: "Angry Birds"
On Dec. 10, 2009, "Angry Birds" was released on the app store by a company called Rovio. The app quickly gained popularity and got billions of downloads. Since then, the game has become a cultural sensation that quickly branched into merchandise sales and other games such as "Bad Piggies" and "Angry Birds Space." However, nowadays you will hardly hear about "Angry Birds" being mentioned, even in passing. What happened? 
Rovio was founded in 2003 by three Finnish technology students. At the time, it was called Relude. After receiving sponsor money from Nokia, they developed their first mobile game called "King of the Cabbage World," which was very different from the type of content they would become known for. They continued to make games, some decent and some lacking, but none seemed to make it or be the least bit profitable. That was until that fateful December. But to talk about "Angry Birds," another game must be mentioned. Earlier that same year, a game called "Crush the Castle'' (CC) was released by Armor Games; the gameplay is the exact same as "Angry Birds." Instead of a slingshot, there is a catapult. Instead of pigs, there are knights. Instead of birds, there are different types of rocks. In order to win, you must obliterate the castle. It is clear that, at the very least, Rovio took great inspiration from CC and developed the hit "Angry Birds." Although the gameplay is simpler and the art style is distinct, the overlap is undeniable. 
After their sudden success, Rovio began milking the franchise for all that it was worth. Some of their next games would include "Angry Birds Pop," and a "Candy Crush"-esque "Angry Birds Match". Slowly, Rovio began to stray away from the formula that earned them their popularity. They created the "Angry Birds Movie", which was, admittedly, a huge hit. However, games for small children like "Angry Birds Dream Blast" didn't perform well. 
In 2019 the classic games, "Angry Birds," as well as "Angry Birds Space" were removed from the App Store. All of these events viewed in a larger context paints a picture of a company milking success dry. Rovio, on two different occasions, had to let go over 200 employees due to downsizing. 
Yet, recently, something has changed in Rovio headquarters. "Bad Piggies" and "Angry Birds Classic" were returned to the app store. "Angry Birds Classic" is a faithful remaster of the iconic first "Angry Birds," though missing some crucial content. Rovio may still have a future, but time will tell. 
Leave a Comment
About the Contributor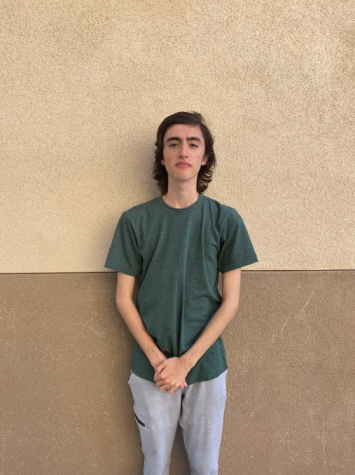 Maxwell Pizano, Staff Writer
Maxwell Pizano is a senior and staff writer for The Phoenix. In his free time he enjoys creative writing and world-building. Other than that he's doing homework or hanging out with friends offline and online. But in journalism you'll probably be finding him writing something strange and likely about gnomes in some capacity.