The genius of Keem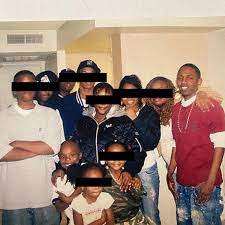 Rapper and record producer, Hykeem Jamal Carter Jr., more popularly known as Baby Keem, is known for his distinct rap flows, songwriting, sound and production. 
Though born in Carson, CA, Keem grew up in Las Vegas, NV, away from the musical scene. As a teenager, he moved back to Los Angeles to make his dream of making music a reality, borrowing $300 from his grandmother to buy a basic recording setup. From 2017 to 2018, he released a trilogy of "Extended Plays" under the name Hykeem Carter, his work being heavily influenced by artists such as Travis Scott, Kid Cudi and Kanye West. In late 2018, Keem released his first mixtape, "The Sound of A Bad Habit," followed by his second mixtape "DIE FOR MY B****" in 2019. These two mixtapes produced tracks that made it onto the Billboard 200, and gave Keem the opportunity to produce parts of the "Black Panther" soundtrack. The release of "DIE FOR MY B****" increased his recognition and following. Following these releases, Keem signed with the Sony production company.
The expansion of his audience allowed Keem to further explore and establish his own sound. Keem began experimenting with indie rock lyricism, pop melodies paired with hip hop drums, seen through songs such as "APOLOGIZE," "BULLIES" and "HONEST." Keem creates music in a trap rap style, and regularly uses beat switches to keep listeners captivated. Through his music, Keem often touches on personal life experiences regarding relationships and family.
Keem has collaborated with multiple artists, including Don Toliver on "cocoa," Travis Scott on "durag activity," Brent Faiyaz on "lost souls," Kanye West on "Praise God" and Kendrick Lamar on "family ties." Between 2020 and 2021, rumors that Keem was an industry plant and did not possess any actual talent began to spread, due to his familial tie to Lamar. However, Keem has proved his talent through his production and songwriting styles. 
Throughout 2021, Keem began to steadily release singles including "hooligan / sons & critics," "no sense," "durag activity" and "family ties," leading up to the release of his first studio album, "The Melodic Blue." Three months after the projected release date, Keem dropped "The Melodic Blue," in September 2021, his most stylistically diverse and original album. Lyrically unique and introspective, Keem provides listeners with a view through his eyes, in both raw and exaggerated lights.
Through his journey, he has shown just how artistically diverse and creative he is in his songwriting and production. At only 22 years old, he has already established his sound, incredibly distinct and unmistakable. 
Leave a Comment
About the Contributor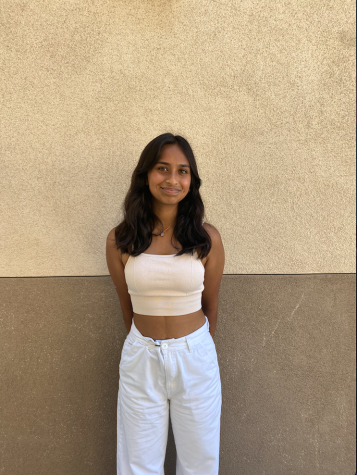 Shraddha Sriram, Design Editor
Shraddha Sriram is a junior and Design Editor. In her free time, she enjoys listening to artist such as Kendrick Lamar and Baby Keem as well as going on Starbucks runs with her friends. She is also a part of the school's robotics organization and softball team.