The influence of Marvel movies on pop culture and media
For many years now, Marvel has directed and produced over 20 amazing films worldwide over the past couple of decades, most based on the Marvel comics. These superhero-based movies are big hits, in part because each movie tells a different superhero's story yet all of them are deeply interconnected by one shared cinematic universe. Watching any one of their movies leaves you yearning to watch the rest. With all of Marvel's amazing and entertaining movies, they have created a golden standard for the superhero and adventure genres. These movies have in turn directly impacted pop culture. People from all over the world and numerous generations are in love with the work that Marvel does. 
To younger people especially, Marvel superheroes have always been very influential. They have greatly impacted society, the media, and pop culture. Kids often dress up on Halloween as Marvel characters, with some having Marvel-themed bedrooms and birthday parties. They grow up wanting to be these fictional characters and they want to have a positive effect on society. Marvel movies have also influenced commercial appetite. So many businesses such as stores like Target, the Disney Store, and Hot Topic make millions of dollars selling Marvel merchandise, like clothing with Marvel characters on them, Marvel costumes, Marvel stuffed animals, Marvel action figures, etc. 
Not only are the Marvel movies impactful, but the studio and people who work there continuously work to positively influence the lives of many others as well. A prime example of this would be when Marvel Studios donated $1.25 million to children who struggle with serious illnesses in honor of the 10th anniversary of their studio. Also, throughout the past decade, Marvel Studios has played a huge role in contributing to the Walt Disney Company's part in the Make-A-Wish America and Make-A-Wish International foundations. In December 2017, Marvel Studios worked alongside the Make-A-Wish foundation to grant 21 kids the opportunity to be on the set of the 2019 untitled Avengers film that took place in Atlanta, Georgia. They are also constantly donating hundreds of thousands of dollars to those in need and doing so much to give others lifelong memories and unforgettable experiences. 
Marvel movies and the studio themselves have impacted pop culture, media, and the lives of many people in a countless number of positive ways. As they continue to make beneficial changes in the world, their movies and company will only continue to grow and create an even bigger fandom. Marvel plans to continue making movies that spin-off of some of their previous movies and superheroes such as Thor, Ant-man, Black Widow, and more! The way Marvel has portrayed superheroes will be something that never dies down and will inspire future generations.
View Comments (5)
About the Contributor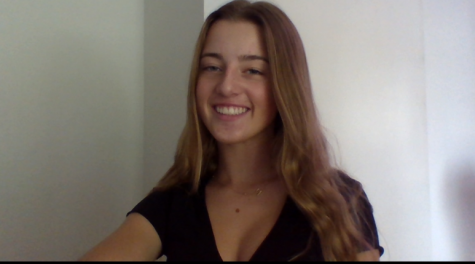 Nina Behrens, Staff Writer
Nina Behrens is a freshman and a staff writer for The Phoenix. She loves to explore the world around her, meet new people, shop, and play soccer. After attending Fremont, she hopes to go to college in SoCal.