The Prom review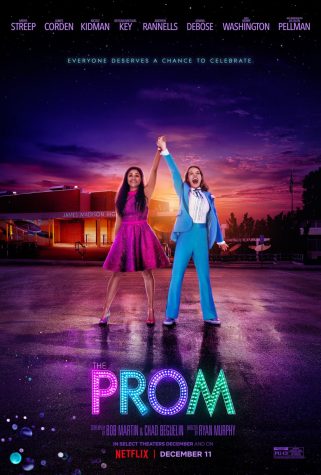 Ryan Murphy has done it again. Adapting Tony-nominated Broadway musical The Prom into a movie, Murphy has added to his long list of Netflix projects (The Politician, Hollywood). The cast list is star-studded. The music is captivating. The plot is topical and should be entertaining. All the elements for success are there, and Murphy and company, while undoubtedly pulled it off, had some shortcomings. 
The plot follows two dating Indiana teens, Emma (newcomer Jo Ellen Pellman) and Alyssa (Hamilton's "Bullet" Ariana DeBose). Their secret relationship is often defined by the homophobia they face in their small town . The plot centers around Emma's efforts to attend the titular prom as a lesbian and their efforts to attend as a couple. However, only Emma is out and proud, much to the chagrin of her peers as she is a common victim of bullying. Much of Alyssa's life is controlled by her (albeit homophobic) overbearing mother (Kerry Washington), who makes it her purpose to have a prom for straights, and only the straights. Washington's character clashes with the inclusive school principal (Keegan-Michael Key), who sticks his neck out for Emma on the basis of a prom for everyone. When their situation goes viral, four declining Broadway stars (Meryl Streep, James Corden, Andrew Rannells, Nicole Kidman) come to town to preach inclusivity and fight for a prom for everyone, all while saving their reputation. 
There was almost no movie, or at least a very delayed version, due to COVID-19. The production was halted sometime during March, and began a few months later, with masks, hand sanitizer and a whole lot of heart. Virtual sessions to edit the movie ensued, and what we have now is a would-be blockbuster film, viewable from the comfort of our own home. It's an interesting feeling to watch teens of all sexualities anticipate prom when we may not even get one. 
A defining theme is inclusivity in the movie musical, and from a purely sexuality-based standpoint, it was well-executed and achieved. Both leads are lesbians, and the LGBTQ+ presence and homophobia-driven plot bode well for those looking for media representation and a lesson in homophobia alike. However, if one is looking for more race and ethnicity-based representation, they might come up disappointed. For a movie (and a director) to preach so much about inclusivity, there are only three major characters who are people of color, and everyone else is white. Some believe that this lack of diversity undermines the central message of the movie, and that the creators possibly rely on the magic of music to make up for it. 
Early reviews suggest that Corden's portrayal of a gay man felt forced, unrealistic and downright insensitive. Corden is straight and has been seemingly forcing himself into every movie musical under the sun (see: Into the Woods, Cats). His American-esque accent left more than something to be desired. His portrayal was (not the only) dark spot in an otherwise unapologetically self-indulgent show. 
The cast was stacked; there is no doubt about it. Streep particularly shines with the majority of the plot lines, dialogue and music. Admittedly, she is a star, but it felt as if the movie relied too much on her power as opposed to focusing on the teens (Emma and Alyssa) and their journey. The climax (redacted for spoilers), which happens about halfway through the movie, seems underdeveloped as a result of too much time focused on Streep and the four ex-Broadway performers. For example, Emma and Alyssa had about two scenes together before the climax. Their relationship development and presence, the entire point of the movie, fell victim to the urge to showcase more box-office moneymakers. 
As for other criticisms, there was an inexplicable relationship between Streep's Broadway alum and Key's principal, with a very apparent age gap. It did not add anything to the plot, and that time could have been much better spent on more character development for the two young leads. In addition, the homophobe-turned-ally character description attempts to send the message that homophobia can be easily overcome, which may sometimes be the case, but it doesn't always happen. Homophobic characters drove the conflict in the beginning of the movie, and seemed to make a complete 180 in less than an hour. What could have possibly changed their minds? In some cases, it was a happy, lyrically challenged song. In others, it was a couple of lines or two. Wouldn't it be nice if all bigotry could be solved this way? 
That said, there were bright spots in the movie. The teens were endearing in the screen time they did receive, and one couldn't help but root for them in the end. The film captured Broadway magic as best it could, and the talent and camaraderie among the cast was palpable. 
If one's a fan of the musical genre and has a flair for the extravagant, they should give The Prom a watch. Its flamboyant and unapologetic nature makes for an entertaining experience, though it's best not to look past surface level when determining one's opinion. If one's looking for a nuanced LGBTQ+ themed film with music as a descriptor of emotion rather than a spectacle, they should skip it.
Leave a Comment
About the Contributor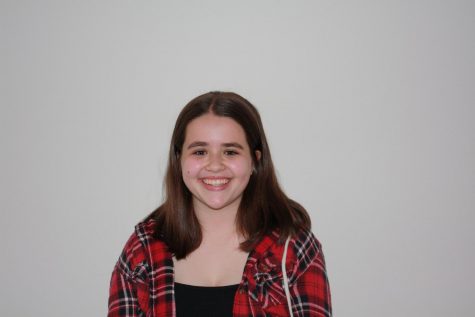 Emily Wilson, Staff Writer
As an Editor-in-Chief, senior Emily Wilson is one third of the Phoenix upper management.  She often jokes about being emotionally dependent on NBA basketball (go Nuggets), but she actually is, to a rather depressing extent. She thinks "I Bet You Think About Me" is the best vault song from Red (Taylor's Version).