The sensational 2022 FIFA World Cup
With the World Cup having started on November 20 in Qatar, fans and players all over the world are excited to watch their favorite players and teams attempt to come home with a trophy. This is the 22nd running of the World Cup, and it is only the second to be held in Asia since the 2002 tournament, which was held in South Korea and Japan. According to Fox Sports, the favorite to win this World Cup is Brazil, but France and England are not far behind. Argentina was behind Brazil as favorites, along with France, but after suffering a 2-1 loss to Saudi Arabia during their first group stage game on November 22, they are no longer considered the favorites. Strong teams to expect this year are Spain, Belgium and Croatia, as Belgium were third place and Croatia placed second in the 2018 World Cup. 
Junior Elizabeth "Lizzy" Barajas and sophomore Evelyn Valencia from the Fremont Girls Varsity Soccer team said that they support Argentina because superstar Lionel Messi plays for Argentina and he deserves to win. In the last World Cup, Argentina got knocked out by France in the round of 16, with a final score of 4-3. "I think Brazil will be successful in this World Cup, because they always have a strong team," Valencia said. 
Although Brazil suffered a 7-1 loss in the Semi-Final in the 2014 World Cup against Germany, they have won the most World Cups out of any other team, and in 2018, they reached the quarter finals before losing 2-1 to Belgium. 
"France is going to be pretty good, but at the end of the day they're not going to end up winning again," Valencia said. "They're not going to be back-to-back champions. They're going to be too confident and it's going to ruin them." 
Since 2002, there has been a "World Cup curse," with defending champions getting knocked out of the group stage. This all started when France won the world cup in 1998, and then got knocked out in the group stage in 2002. The only team to have not suffered from this curse has been Brazil in 2006, up until now. France have ended this curse since it is the first team to secure a spot in the Round of 16 after a 4-1 win against Australia on November 22, and a 2-1 win against Denmark on November 26. 
However, many are still skeptical about the rest of France's performance in this World Cup, because of the number of injuries having occurred to some of their best players. Players such as Pogba and Kante, critical parts of France's strong midfield that helped lead them to victory in 2018, were ruled out of the World Cup due to long term injuries happening months before the World Cup. Karim Benzema, France's Ballon d'Or winner, was ruled out of the tournament right when it started, after tearing a thigh muscle when practicing. Furthermore, French defender Lucas Hernandez suffered an ACL tear 10 minutes into his first group stage game against Australia. He was then substituted by his brother, Theo Hernandez, who has replaced him since then.
In their first World Cup since 2014, the United States team won one out of their three matches, drawing the other two. The US are playing much better than people expected to, and have a shot at making a run in this World Cup.
"I am really saddened that this will be Messi and Ronaldo's last World Cup," Barajas said. "It's going to be completely different without them." 
"They're going to put everything in it," Valencia said. 
With so many players, including Messi, Ronaldo, Neymar, Sùarez, Lewandowski, Neuer, Bale and Modrić, likely playing their last World Cup, many fans think this is the end of an era, and that they will be giving their all this year; all very hungry to take home the title "World Cup Champions." 
Leave a Comment
About the Contributor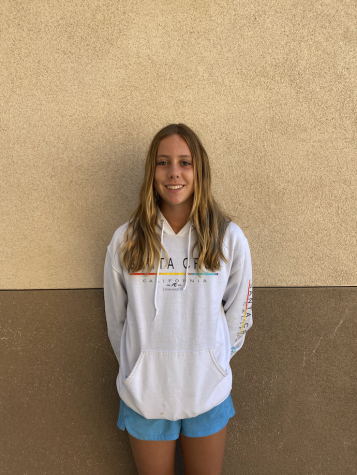 Stella Civelli, Sports Editor
Stella Civelli is a Freshman and Staff Writer for the Pheonix. She loves playing and watching soccer (especially the French National team and Real Madrid). In her free time, she enjoys annoying Abby.