The shoe debate of 2022: Crocs or Birks?
Crocs are an everyday, waterproof shoe. They are made of a material that makes them lightweight, comfortable and easy to wash. They were initially released in 2002, and were widely mocked for being ugly and plastic. But between 2008 and 2018, crocs sold over 700 million pairs, and in 2021, had a second wave of popularity when celebrities like Post Malone started wearing them
In contrast with synthetic Birks are a sandal made with layers of suede and jute, which slowly molds the shoe to the owner's foot. People have been wearing them since 1774, but they were introduced to the U.S. market in 1966. The company Birkenstock was founded in Hammersbach, Germany. Birks were originally popular in the 1970s, and then regained attention in 2019, with the rise of  the VSCO trend.
"They're pretty cool, I wear crocs most of the time." Phillips-Stock said. "They're easy to wear, they're comfortable, and they look cool." 
Phillips-Stock said he's "Been wearing crocs for about a month." 
He also added that "There's never a bad time to wear crocs." 
When asked if he knew people that wore crocs, Phillips-Stock said 
"A lot of my friends wear them."
People enjoy wearing crocs because they are comfortable, easy to wear and they like how the shoes look.
Maya Reuven, a freshman, when asked about birks, stated, 
"I like them, they're comfortable, and they have good arch support for your feet, which I like about them because I have weird feet."
"There are more platforms (social media) that promote it, and as soon as something becomes popular, everyone goes and buys it," Reuven explained when asked about its rising popularity.
When asked about when the best time to wear Birks is, Reuven responded
"Whenever, I mean I wouldn't wear them on a hike, but I would when going to school," Reuven said. 
"I see people wearing Birks sometimes, but I don't see people wearing them as often as crocs," Reuven added.
Both crocs and birks have had a similar rise in popularity, and despite diffrences are both comfortable, easy-to-wear, everyday shoes.
Leave a Comment
About the Contributor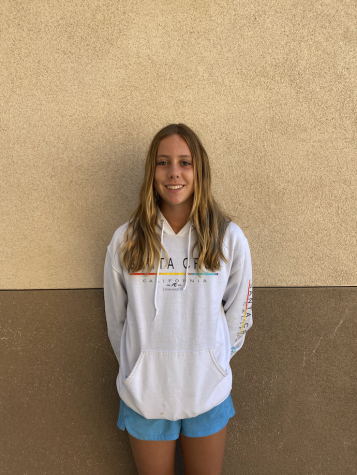 Stella Civelli, Sports Editor
Stella Civelli is a Freshman and Staff Writer for the Pheonix. She loves playing and watching soccer (especially the French National team and Real Madrid). In her free time, she enjoys annoying Abby.