Upcoming movies slated for 2021
There is no doubt that both seeing movies in theaters as well as watching movies at home with your family is an American pastime (not to mention watching series on streaming services such as Netflix, Disney+ and others). Upcoming movies often garner massive attention, and spoiling a movie certainly won't get you any favors. Movies have entertained us for more than a century, and this year is no different; here is a preview of some upcoming movies in 2021.
Regarding childhood TV shows, a very well-known cartoon series will be released as a movie this year: Tom and Jerry. It is planned to be released both in theaters and on HBO Max on February 26. The last time an official Tom and Jerry skit was made was back in 1967. This movie should be a pleasure for all those who enjoyed the originals, and the premise of a cat being hired to snuff out a mischievous rat makes a return here. However, the IMDB synopsis states that soon, "an even bigger problem arises: a diabolically ambitious staffer conspiring against all three of them." Tom and Jerry will need to team up, an interesting spin on the classic cat and mouse game.
Another very popular series is getting a new addition: the 25th James Bond movie in the series, No Time to Die, is scheduled to release on April 2nd. Featuring Billie Eilish's song of the same name, No Time to Die has been ready to release multiple times but pushed back every time due to the pandemic. Daniel Craig once again features as the titular James Bond, his last time playing the character before moving on from the series. Last year, original James Bond actor Sean Connery died, showing how long-running this movie series is, making it clear that the James Bond movies have secured themselves a spot in filmography history.
The last movie is one for science fiction fans; the 1965 sci-fi thriller classic Dune is getting a major motion picture. The book, by Frank Herbert, has been cited as the world's best-selling science fiction novel by Locus magazine and the upcoming movie has big names such as Timothee Chalamet, Dave Bautista and Oscar Isaac, star of other sci-fi movies like Annihilation and Ex Machina. The film seems to be retaining the same plot as in the book, one of a hero's journey to attempt to control interplanetary resource trade and control of space travel itself.
This, of course, is just an abridged list of the dozens of movies coming out. Other notable movies include The Addams Family 2, Mission: Impossible 7, a new Venom movie and West Side Story. This preview is meant to provide just a small sample of movies coming out in 2021, and hopefully we can all race to the theaters to see new movies again as soon as possible.
Leave a Comment
About the Contributor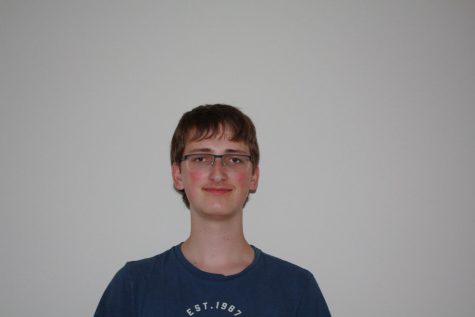 Maximillian Palli, Staff Writer
Hello, my name is Max Palli and I'm a staff writer this year at the FHS Phoenix. You can usually find him in his natural habitat either in his room (probably slaving away at homework) or at his Fencing club. He doesn't like writing about himself in the third person.