"InZayn" about Zayn's new album Nobody is Listening
March 25, 2015, a chaotic, heartbreaking and tearful day for the lives of many One Direction fans across the globe. Especially in the life of Zayn Javadd Malik, who at the age of 22, made the life-changing decision to leave One Direction. Two albums, 16 awards, at least nine different hair colors and the birth of his child later led to the debut of his third album, Nobody Is Listening.
The album was released on January 15, giving 2021 an amazayn start. The genre of the album is a mix between R&B and pop and consists of 11 songs, two being collaborations. Track five features singer Syd, while track nine features rapper Devlin. With only a one-week notice before the album's release, fans were ecstatic. The album debuted at number one on the Worldwide iTunes Album Chart the day of its release. The album's lead single Better was released on Sept. 25, 2020, nearing the birthdate of his now four-month-old daughter with supermodel Gigi Hadid. Their daughter's official name and birthdate were recently revealed, announcing Khai Malik born on Sept. 21, 2020. Following the release of Better came the release of his second single Vibez at the beginning of this year on Jan. 8. Both singles have been released with their own music videos. Malik came up with the video concept for the Vibez music video filming it at St. George Theatre on Staten Island.
The Tuesday before the Nobody Is Listening's release, Malik celebrated his 28th birthday with his girlfriend, Gigi, their daughter, and Gigi's friend, Leah McCarthy, in their New York City apartment. Hadid went all out throwing her boyfriend a video game themed birthday party with retro arcade games, hundreds of balloons and even confetti of Zayn's face. To celebrate the occasion, Gigi ordered a custom Bradford City Football Club birthday cake from Carlos' Bakery owned by The Cake Boss, Buddy Valastro. 
Earlier in the release week of the album, Zayn tweeted out a number that fans could text him by. It was revealed that when they texted the number, they would receive a text message from another number. The new number could be called and texted. Some lucky fans received a response from Zayn himself. When the number was called, fans were able to hear snippets of some of the songs from the album. He also hosted an official listening party that played songs from Nobody Is Listening, his debut album Mind of Mine, as well as his sophomore album Icarus Falls.
The opening track Calamity is the only rap song on the album and one of the first songs that Zayn raps in. The two fan favorites of the albums are track three Outside and track ten Tightrope. Young Dumb & Broke singer Khalid assisted in the writing of Outside. The song expresses Zayn's devotion to his significant other and hopes they will be able to forgive them and take them back. Tightrope is unique from the rest of Zayn's songs because it pays tribute to his Desi roots. It features him singing in his second language Urdu with lyrics from famous Bollywood musician Mohammed Rafi's song Chaudhvin Ka Chand Ho.
Over the nearly six years of his solo career, Malik's songs have told a story similar to his own. His second album, Icarus Falls, is about the repercussions of a breakup and is inspired by his on and off relationship with Gigi. Nobody Is Listening is about the rekindling of their relationship and having a child together. These songs make Better a fitting lead single because of how it portrays the message of second chances. Since day one of Zayn's career on The X-Factor we have seen him gain confidence in himself and what he loves music. He has taught us to do what you feel is right no matter the circumstances. 
Leave a Comment
About the Contributor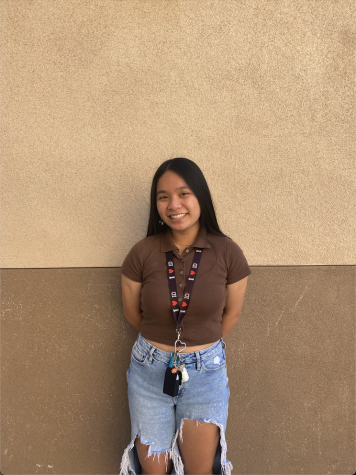 Madelyn Nguyen, Managing Editor
Madelyn Nguyen is a current senior and one of the Managing Editors for The Phoenix. In her free time she loves to read, rock climb, and listen to music. Ninety-nine she is either listening to One Direction or caffeinated. But usually it is both.