3 Games to play from 2020
2020 was a bit of a crazy year, both for game developers and for players, with the inconveniences brought about by the Coronavirus. Despite all of this, many games were released, and here are a few of my favorites that were released in 2020.
Final Fantasy VII Remake is an action RPG remake of the original Final Fantasy VII, a 1997 game for the PS3. The remake, released on April 10th, 2020, was the first in a planned series of remakes, similar to how the original Resident Evil games were remade and remastered. FF7 Remake only kept certain aspects of the original story. Despite having only around 30% of the original story, it is still a quality remake. For lovers of Final Fantasy games and newcomers alike, it is a good one to start with. The story follows the protagonist Cloud Strife as he battles his way through robots, demons and other monsters to stop the mega-corporation Shinra from using the life energy of the planet for their evil plans. You encounter various companions, such as Tifa Lockhart and Aerith Gainsborough, as you make your way through the city of Midgar. If you want to pick it up, Final Fantasy VII Remake is available on the Playstation 4.
Destiny 2: Beyond Light was the 5th Downloadable content (DLC) for Destiny 2 and was released on November 10th, 2020. It is the largest shakeup of the game since the Forsaken expansion launched. With the release of Beyond Light, the developers at Bungie introduced several new ideas. The three largest were the introduction of Sunsetting gear, the Destiny Content Vault, and a new Subclass called Stasis. Sunsetting is not a new idea and has been successfully implemented in games such as World of Warcraft. However, Bungie did not support this concept very well. Sunsetting exists to shake up the meta, allowing for new weapons to be used in player vs. player (PvP) game modes while old weapons are stashed away. However, Beyond Light and the accompanying season, the Season of the Hunt, did not add enough weapons back into the game to supplement the removal of so many weapons. This outraged the community, and they still complain about it. The Destiny Content Vault exists as a place to store content across both Destiny and Destiny 2 so that Bungie can retool and reintroduce them in the future to help Destiny 2 truly evolve. Four planets, three major raids, two minor raids and two expansions were vaulted. The planets were Io, Mercury, Mars and Titan. The Raids were Leviathan, Scourge of the Past, Spire of Stars, Crown of Sorrow and Eater of Worlds. Mars, Mercury, Spire of Stars and Eater of Worlds were associated with the first 2 expansions of Destiny 2's lifetime; Curse of Osiris and Warmind. Leviathan, Titan and Io were associated with the vanilla game's campaign, the Red War. Despite the problems it caused in the community, Beyond Light is a fresh start for Destiny 2. Destiny 2 is free to play on Xbox One, Xbox Series X, Playstation 4, Playstation 5, PC and Stadia. Destiny 2: Beyond Light is around USD 40, and is available on the previously mentioned platforms.
Demon's Souls released with the launch of the PS5, on November 12th, 2020. A remake of Fromsoftware's 2009 game Demon's Souls on the PS3 by Bluepoint Games, it was a game that Souls fans had been anticipating since its reveal, and for most, it did not disappoint. With modern graphics and smoother gameplay, it is worth picking up. This is the game that started the modern souls series, and its story is told through gameplay and item descriptions rather than cutscenes.
Although 2021 is here we can still go back play some of these amazing games to keep busy during quarantine.
Leave a Comment
About the Contributor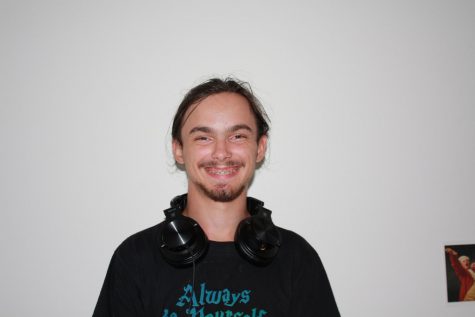 Scott Sauter, Staff Writer
Scott Sauter is a senior and staff writer for The Phoenix. He loves to read and play his instrument, and also loves playing video games such as Shadowrun: Dragonfall, Dark Souls 3, and Destiny 2.