A Review of "Bridgerton" Season Two
Roughly a year after season one, "Bridgerton" has returned. Set in the Regency period of the 1800s, the series follows the Bridgerton children and their quests for love and marriage. With it, the enemies to lovers trope that numerous films have used in the past is in it as well — a notable example being "Pride and Prejudice." Season two illustrates the love story of Kathani "Kate" Sharma (Simone Ashley) and Anthony Bridgerton (Jonathan Bailey) through its turbulent twists and dramatic turns.
The chemistry between Kate and Anthony was incredible throughout the whole season, with no scenes failing to deliver; all of them left viewers on the edge of their seats. While the Kanthony relationship was wonderful, the plot-line of the Featheringtons—another rich regency family—soaked up so much screen time that one would wonder why the series was not called "Featherington." Throughout the second season, every romantic or family plot line of the Bridgertons would be interrupted by the Featheringtons. In effect, too little time was dedicated to the Bridgertons and their personal lives.
Season two also brought with it the demise of Lady Whistledown, the regency era equivalent of a "Gossip Girl" narrator. Finally discovered and confronted by Eloise Bridgerton, Whistledown ends her gossip column once and for all. Meanwhile, Eloise has to live with Whistledown's reveal of her relationship with a publisher, which created a massive scandal and damaged the Bridgerton name in the circles of high society. 
While some screen time was devoted to Benedict and Colin Bridgerton, the two brothers of Anthony. Colin returns from his sight-seeing trip of countries to a life which, for him, is without any direction. He has no idea what to do with his life; he visits old memories from the past. Specifically his old girlfriend, who is now married. The scene where Colin goes to her house to talk is awkward, to say the least, as the audience witnesses Colin clinging to his past and failing to move forward. After her denial to take him back, Colin finally gets the bit of spirit that he needs to move forward, and the final episodes show a more independent version of him. One that may know what to do with his future. It will certainly be interesting to see his return in season three.
Contrastingly, Benedict has found purpose in art. Lacking confidence in his heart yet sharing deep earnestness for the field, Benedict decides to apply to art school. Ultimately, Benedict does get into the school and attends it. With this, Benedict transforms from unsure and rigid to free and confident. While his personality becomes more free-form just as his art, Benedict learns from another student at the academy that Anthony had bought his admission into the school. The whole matter sends him into a deep-think about his life until he is joined by a distraught Eloise — Whistledown had just exposed her affair with the printer — on the swings next to the Bridgerton house. As much as the scene illustrates a touching moment between a brother and sister, parallels are also drawn between the characters; with both seeming to feel that they cannot control their own lives.
Onto the main offering of the show: Kate and Anthony's relationship had a lot happening. Kate and Anthony's dynamic was like no other, with it blowing the chemistry of season two right out of the water. The emotional impact of the season was much stronger, as it would always leave their relationship on edge, making viewers heavily invested, always craving for more. Anthony originally courting Kate's sister, Edwina Sharma (Charithra Chandran), emphasized the animosity between Kate and Anthony; this made their transformation into lovers even more incredulous. Consequently, the audience would feel sympathy for Edwina as, for multiple times on end, she would witness sparks flying between Kate and Anthony, clueless to the fact that they were longing for each other. 
The series was unpredictable, as even after a scene which one would think marks the beginning of Kate and Anthony's love, Anthony decides to propose to Edwina. However, everything works itself out in the end; although, not without its twists and turns. Overall, season two was wonderful to watch and has left me waiting anxiously for season three.
Leave a Comment
About the Contributor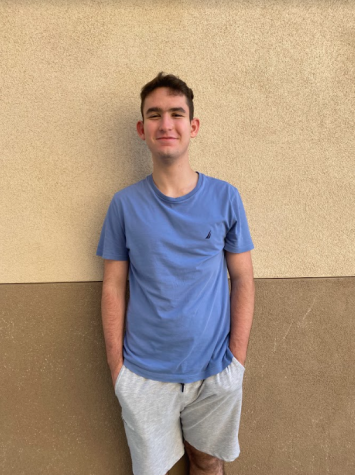 Arda Tuncturk, Alum
Arda Tuncturk is a senior and an Editor-in-Chief for The Phoenix. He loves watching Doctor Who, reading romance novels and going to Turkey. He's an avid fan of sports, particularly soccer and basketball.