Always and Forever Review
There's nothing like a cheesy comfort romantic comedy to watch all alone on Valentine's Day. One of my personal favorites is the Netflix Original, To All the Boys I've Loved before. On February 12, 2021, the third movie in the trilogy of To All the Boys I Loved Before, Always and forever came out. The movie is based on a New York Times best-selling book trilogy written by Jenny Han.
Many fans of this book series were thrilled when the first film was released back in 2018, and these fans, including myself, have been coming back for the past three years for each of the new movies. 
The series follows high school student, Lara Jean (Lana Condor), who writes several love letters to all the boys she ever had a crush on. The letters are sent out by accident, which eventually leads to her falling in love with Peter Kavinsky (Noah Centineo). Flashforward to senior year, which is where the third movie begins, Lara Jean is now applying to college. Her hopes and dreams are soon crushed when she gets rejected from Stanford and now Lara Jean and her boyfriend cannot go to college together, bummer!
Reading the books, this finale was honestly very boring and received a one star on Good Reads from me. The whole plot was centered around Lara Jean and her struggles with which college to choose from, which is quite exhausting. Here we have this girl who got into quite a few amazing colleges, but is still complaining about her situation. I hoped the movies would be better, but they were honestly worse. This series could have quite easily ended after the first movie, but it continued to drag on and only got more and more boring as it progressed.
This movie simply did not live up to the standards of the first movie and even the second one. The first movie, we have this adorable romance and the second has an intriguing love triangle, where Lara Jean does unfortunately pick the wrong guy. The third movie was basically two hours of Lara Jean and Peter Kavinsky being petty towards one another. Not to mention the whole college thing was just completely unrealistic. There is simply no way Peter Kavinsky got into Stanford University with his mediocre Lacrosse-playing skills. I could not count how many times I rolled my eyes because of this film.
There was not really a single moment of really intense conflict, or any moment that actually stood out to me and made watching this movie worthwhile. Honestly after this, I'd be happier to just go and rewatch the first movie. It also missed a lot of key plot points from the books which could have made the movie a lot more interesting, like the death of Stormy, or even including the character John Ambrose. 
Overall, this finale was very mediocre and honestly could have been a lot better. I really hoped the movie adaptation would have been better than the books, but I was wrong and disappointed. 
Leave a Comment
About the Contributor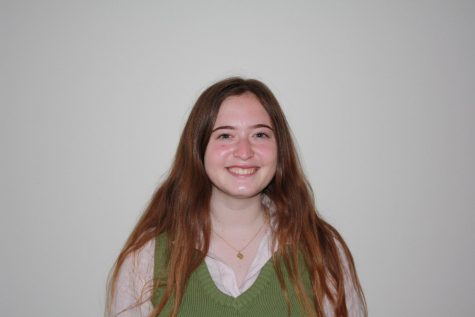 Natalie Wolff, Staff Writer
Natalie Wolff is a staff writer for the FHS Phoenix. She enjoys reading fantasy novels and watching movies. She loves to draw and paint along with singing songs that are way out of her vocal range.