Athletes who have passed away from COVID-19
2020 has been a tough year for everyone due to COVID-19 as it has taken away many things from everyone, including people. Some of these people were legendary athletes and their deaths had sports communities around the world mourning after they had passed away.
One of these athletes was a National Football League (NFL) Hall of Famer. Fred Dean passed away on Oct. 14, 2020 in Jackson, Miss.at the age of 68 years old. Back in 1975, Dean was drafted in the second round of the NFL draft by the San Diego Chargers. He played in 11 seasons and a total of 141 games in the NFL for the San Diego Chargers and San Francisco 49ers. Dean had 93 tackles in his rookie season which is his career high in one season. Dean also had 93 unofficial care
er sacks with the Chargers and 49ers. Some career accolades Dean had achieved while he was playing was winning the NFC Defensive Player of the Year in 1981; he went to four Pro Bowls; he was First team All Pro in 1980 and 1981; he was introduced into the NFL Hall of Fame in 2008; and he is in the Chargers and 49ers Hall of Fame. 
 Another athlete who has unfortunately passed from COVID-19 was a college football player by the name of Jamain Stephens, who had played for California University of Pennsylvania (Cal U). Stephens was 20 years old at the time of his death and he would have been 21 on Sept. 21, 2020. Stephens was a defensive lineman for his team. He had the nickname "Juice" from his teammates. 
"Jamain was such a wonderful student with a smile on his face every time you saw him," said Cal U's Athletic Director Dr. Karen Hjepe His high school football coach, Terry Totten, said that Stephens would lig
ht up a room. Jamain's father, mother and his siblings thankfully survived from COVID-19. 
A different athlete who had passed away due to COVID-19 was Tom Dempsey. Dempsey was best known for being the kicker with one foot. He was born with no toes on his right foot and no fingers on his right hand. Although Dempsey did not have any toes on his right foot it did not stop him from playing in the NFL for 11 years. Dempsey had played for the New Orleans Saints, Philadelphia Eagles, Los Angeles Rams, Houston Oilers and Buffalo Bills in his 11 years in the NFL. He spent most of his career with the Saints and Eagles. Dempsey currently holds the record for shortest field goal in the NFL. He kicked a 8 yard field goal with the Saints in 1970. The crazy thing about that is that in the same game he also kicked the l
ongest field goal in NFL history at 63 yards. He held the longest field goal record for 43 years until it was broken at 64 yards by Matt Prater in 2013. 
These athletes had a huge impact on their communities and will forever be missed by their families and friends. We should all be grateful as not many athletes have passed away from COVID-19. We can help protect these athletes by staying at home, wearing masks and being clean.
Leave a Comment
About the Contributor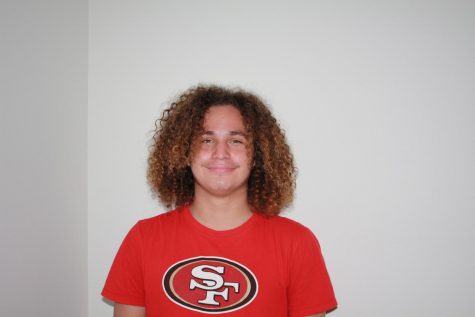 Enrique Alfaro, Staff Writer
I am Enrique Alfaro, I am a staff writer and I am a senior. I play soccer and I support the team Chelsea. I also support the 49ers and Warriors.