Biden's State of the Union address
When Biden entered office, he began signing a flurry of different executive actions, many overturning the previous Trump legislature and the executive decisions that Biden had been eyeing, such as the rejoining the Paris Climate Accord, according to The White House. 
Additionally, Biden instituted more executive decisions, like reversing the ban of transgender people in the military, the reversal of the border wall funding and the denouncing of anti-Asian discrimination and xenophobia. 
In a study published by FiveThirtyEight, an opinion poll analysis website, President Biden on day four of his presidency had an approval rating of 53 percent and by day 30, saw an increase in his poll approval rating to 54.4 percent. On the other hand, his disapproval rating increased from 36 percent on day 4 to 37.9 percent on day 30. FiveThirtyEight calculated these numbers by taking a sample size of polling data, which included viewer polls from many different websites. With this raw data, they considered whether the source was left-leaning or right-leaning; if they were either, the poll would adjust the data to include a more accurate view on the popularity or unpopularity of President Joe Biden.
Unemployment has decreased from its April high, with the U.S. Bureau of Labor Statistics releasing a report that shows unemployment rates moving towards pre-pandemic rates. The month of January had an unemployment rate of 6.3 percent, which is lower than the unemployment rate in December, which was 6.7 percent. However, this unemployment rate is still 2.8 percent shy of its pre-pandemic level, which was 3.5 percent. The government's main response to this has been sending out 1400 dollars stimulus checks to keep families from starving or losing their houses, according to The White House.
Alongside unemployment rates, coronavirus deaths and cases have become very pronounced in the U.S. According to the Center for Disease Control (CDC), COVID-19 deaths have passed 500,000. On a more positive note, the number of coronavirus cases and coronavirus deaths in the United States are starting to decrease daily. Biden put out an executive decision that would require workers on government property to wear masks, a government coordinated COVID-19 response and invoked the Defense Production Act: all of these are supposed to lessen the effects of the pandemic. The Defense Production Act's main function is to increase industrial production in an attempt to produce more necessities, which in this case, is the vaccine.
Biden had built his campaign on these inclusive government decisions. The Biden Administration has also inherited a position of great difficulty due to the coronavirus. The downturn of coronavirus cases and deaths and a decrease in unemployment rates indicate good things for the future, and hopefully, it continues that way.
Leave a Comment
About the Contributor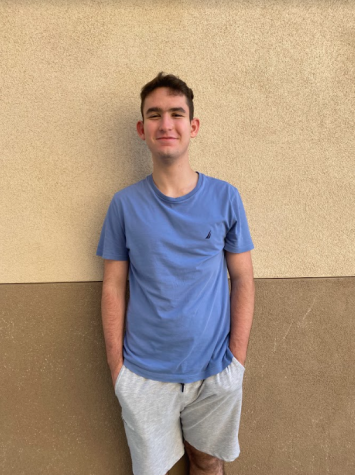 Arda Tuncturk, Editor-in-Chief
Arda Tuncturk is a senior and an Editor-in-Chief for The Phoenix. He loves watching Doctor Who, reading romance novels and going to Turkey. He's an avid fan of sports, particularly soccer and basketball.