Cobra Kai season 3 review
Cobra Kai, the Netflix Television karate show, released its third season on New Year's Day. Fans and watchers alike anxiously anticipated the release due to the heart-wrenching cliffhanger they left us on in Season two.
Cobra Kai follows a group of high school students, all interested in the sport of karate. There were previously two dojos where the students trained, namely Miyagi-Do and Cobra Kai. However, due to many rivalries Cobra Kia split into two in season three: Cobra Kai being one and a new dojo, Eagle-Fang Karate, formed under Johnny Lawrence(William Zabka). In seasons one and two, we learned that he was previously the Sensei of Cobra Kai, before his co-founder John Kreese(Martin Kove) betrayed him and took over. Furthermore, this created rivalries between many students. The main character, Miguel Diaz(Xolo Maridueña), who was originally a part of Cobra Kai, had many disagreements with other characters like Eli "Hawk" Moskowitz(Jacob Bertrand), Samantha LaRusso(Mary Mouser), and Robby Keene(Tanner Buchanan). The antagonist, John Kreese, previously corrupted his students in season two, and had a great impact on their behaviour, especially on Hawk. Daniel LaRusso(Ralph Macchio), the founder of Miyagi-Do, had a rivalry with Johnny, but they soon joined forces to take down John Kreese, which is where season three ended.
I was excited for this season, because of the cliffhanger they left us at in season two. I was very happy with how this season concluded, mainly since it did not end on much of a cliffhanger and many of the students were reunited. It was amazing to see the character developments in many of the characters, especially Hawk. Further, the romance between Miguel and Samantha was also something that made the show a tad better. Overall, this season was definitely a good one, and I can't wait for the next season, if there will be one!
Leave a Comment
About the Contributor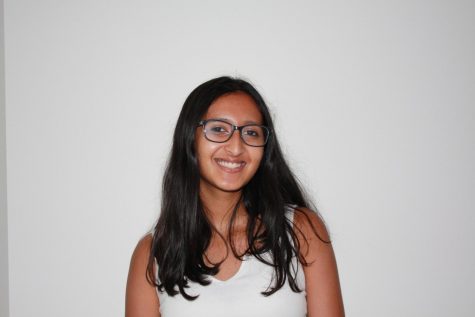 Trisha Sharma, Staff Writer
Trisha Sharma is a staff writer and is a senior. Trisha usually spends her time on the track: practicing hurdles, at the gym: lifiting, or at home: reading. Also, she spends way too much of her money on either books or coffee...or both.