Dream schools: are they worth the anxiety?
Many students (including me) have often imagined the exhilarating moment of getting into your dream university. With seniors getting their college decision results this semester, we can all relate when it comes to wanting to get into a school we have spent our high school life dreaming of. However, before we agonize over our futures, we must step back and examine how good of an idea it is to have a dream school
From the beginning of their high school journey, underclassmen are often encouraged to set goals for their future selves. This can often lead to them thinking and exploring the career paths they want to pursue. As students get closer to senior year, they become eager to take harder classes and participate in more extracurricular activities to increase their chances of acceptance. However, the decreasing acceptance rates of the University of California schools and the selective Ivy Leagues, along with the Bay Area promoting competitiveness, can lead many students to feel like they are falling behind their peers. The college admissions process is an enigma, as no one really knows what goes on behind the admissions officers' table and what kind of profile gets in — and which gets rejected.
Due to these pressures and the fear of rejection, students will try to do as much as they can to increase their chances of getting accepted. This leads to them pushing themselves in their academics and getting more out of school experience through summer programs and research. Junior year becomes an extremely stressful year for students, as they get closer to senior year, with many experiencing significant amounts of burnout. For me, I found that the more I take on and  challenge myself, I am constantly seeking the "wow factor" that just may allow me to get into the colleges that I have dreamed of attending. 
Along with the significant increase in mental stress, students often associate where they are accepted with success. Getting into a top college is often regarded as the guarantee that a student will have a successful career. However, this is not always guaranteed, as the measure of success post graduate is not always directly correlated to where one attends school. The skill level and the fit for a career path tend to dictate success rather than just a school. Students tend to overlook their own skills and unique abilities that will get them farther in their careers than just attending a particular school. 
But what happens if you are not greeted with the celebratory confetti animation when you open that acceptance status? Out of fear, students will push themselves greatly to get into their dream schools to avoid the feeling of disappointment that comes out of getting rejected. Beyond that, students pay great amounts of money towards college counselors, standardized test coaching and the fees for college applications in order to up their chances. This process is greatly expensive, and to get rejected can also lead to much of this money going to waste. This leads to another pressure-causing students to become desperate for acceptance. 
So does this mean you should not have that one dream school you want to aim for? You should absolutely aim for wherever your heart wants to go — but with caution. 
Firstly, having hope and desiring to get into a certain school and having career goals are healthy and are encouraged. With goals and dreams, it is proven to allow students to challenge themselves and improve their work ethic. However, setting rigid expectations for yourself and demanding that you receive results no less than an acceptance can be highly damaging and puts pressure on you to achieve something you do not have complete control over. Along with this, associating learning and experiences with only getting into a school negatively affects one's ability to properly gain knowledge. You absolutely should aim high and challenge yourself; however, not just for college acceptances. 
So, to all of the ambitious underclassmen and to all of the seniors waiting in anticipation of getting an acceptance, your intelligence, hard work and your drive are not defined by where you get in. Take the time to recognize that the line between having dreams and having unrealistic expectations is thin, so learn to enjoy learning and your high school experience first.
Leave a Comment
About the Contributor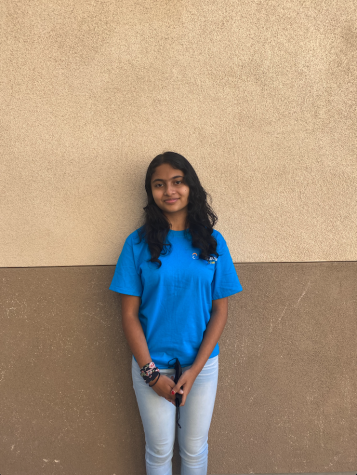 Shivani Mudhol, Opinion Editor
Shivani Mudhol is a current Junior and one of the Opinion Editors of the Phoenix, who realized she's a lot less interesting than she really is when thinking about what to write for this bio. She enjoys baking bread, coding and singing random songs alone in her room in her rare free time. Normally, you can also find her either procrastinating or listening to Spotify 24/7.