Everything you need to know about Fall Guys: Ultimate Knockout!
Fall Guys: Ultimate Knockout has taken the gaming industry by surprise. Since August 4th of this year, Fall Guys has gotten over 15.5 million players and counting, according to Pushsquare, a top online Playstation community fueled by writers and fans. And that's on PS4 alone, not including Personal Computer (PC) players. This review will talk all about Fall Guys Ultimate Knockout and will help you make a more informed decision regarding purchasing this game.
Fall Guys is a 60 player, real time battle royale. There are many different mini-games, ranging from team soccer, also known as (AKA) Fall Ball, to Slime Climb. Slime Climb is a mini game where players climb up a giant mountain using narrow or slimy pathways, where deadly slime chases players and all the while, having to face off against one's opponents. In another gamemode, players have to climb up an obstacle-ridden mountain while giant pieces of fruit are being hurled towards them, AKA Fruit Chute. 
While Fall Guys can be played solo, there is a party option to have fun with up to three friends all together. In essence, the party option allows friends to compete against each other in the same lobby. 
"While you can play solo, I highly recommend you do not as it's so much more fun if you play with other people," said FHS ninth grader Nikola Triov. "Team games are easier as if you do really bad you can always get carried by your teammates, um, but solo games are sometimes more fun." 
There are several different factors that contributed to Fall Guy's sudden rise in popularity. According to Attack of the Fanboy, a gaming website, Fall Guy's new twist to the battle royale genre includes: less guns, less weapons and more funny characters. It's a more enjoyable time with friends, rather than a very intense and unenjoyable time struggling to get a win. The game also has many cool characters and outfits and their bright, energetic colors tie it all together.
As to whether or not Fall Guys will become 2020's top game, no one really knows as of right now. Although, people can still make their best predictions. According to Devolver Digital on Twitter, in the first week alone, the week of August 4th, Fall Guys had sold 2,000,000 copies on Steam, 1,500,000 crowns grabbed (Wins), 23,000,000 hours watched on Twitch and 60,000,000 fallen Fall Guys. Numerous streamers from other popular video games, such as Warzone and Fortnite are now hopping onto the Fall Guys trend. Some of the most notable streamers include: Lazarbeam, SypherPK and even Dr Disrespect. Based on the numbers, the current widespread attention from popular streamers and the games new take on the battle royale genre, Fall Guys has a clear shot of becoming one of 2020's top hit games. 
Fall Guys Ultimate Knockout is a very energetic and fast paced game, non-violent and is a lot of fun. I would highly recommend buying Fall Guys, especially if you like bright colors that will make your screen pop, fun competition with friends and a nice distraction from everything going on in the world.
Leave a Comment
About the Contributor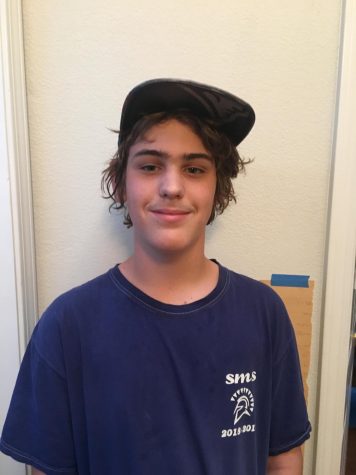 Ysbrandt Seghers, Staff Writer
Ysbrandt Seghers is a sophomore and a staff writer for The Phoenix. He loves to watch and play football.