FUHSD in-person athletics update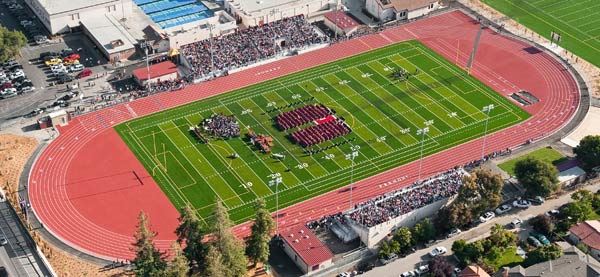 High school sports aren't just an extracurricular, they're a time honored tradition. In California, more than 800-thousand of the almost two million high school students participate in sports, and whether it is because of PE credits that are required to graduate or a love of practice and competition, many students were disappointed at the postponement of the 2020-2021 high school sports seasons due to COVID-19. During the time when the sports were shut down, conditioning still occurred depending on the county, but there was hardly any hope for competition. 
On Feb. 1, the FUHSD was given the permission to start the first sports season. According to the FHS website, "At the end of January, the Santa Clara Valley Athletic League (SCVAL) announced a three season sports schedule connected to the COVID-19 tiers in place in the state of California." Season one sports are cross country, girls tennis, swimming and diving. Season one's start had begun on Feb. 15 and is set to end on Mar. 26.  Of course, there are COVID-19 safety measures that need to be taken. For the swim team, two cohorts consisting of 20 students each are allowed in the pool at a time.
"At every practice, we fill out a COVID-19 release form to indicate that we don't have any symptoms," said sophomore Hana Daron of the varsity swim team. "We also put our personal bags next to your lane so everything is six feet apart, and everyone has their own lane. We wear our masks at all times except in the pool, and maintain social distancing." 
Some in person sporting events have already occurred this year with Gunn High School vs. FHS in girls tennis, and Milpitas High School vs. FHS in Cross Country. Even through the difficulties, it is nice for many athletes that a season can happen as some may be graduating seniors or others need opportunities to get PE credits. 
If all continues to run safely, seasons two and three will follow. Season two, which consists of field hockey, football, badminton, boys and girls soccer and competitive cheer, started around Mar. 1. Competitions are then set to begin on Mar. 15 and end on Apr. 23 with the exception for football which ends no later than Apr. 17.
For further reference of when other sports will start please see SCVAL's sports season schedule.
While there are many uncertainties to what the seasons will exactly look like, there is hope that most sports will be able to play this year. For many athletes, it is worth all the restrictions to be able to practice their sports again. At the end of the day, sports are important to many people around the world, even when most people are stuck inside for the majority of the day.
For further updates on the status of district sports, check http://scval.com/ .
Leave a Comment