BLM: How these black celebrities changed the entertainment industry
Movies and other forms of entertainment represent how we perceive life. It is important to have diverse entertainment, so we do not see incorrect stereotypes created.
One of the most prominent women of color in Hollywood is Lena Waithe. Waithe, the only Black actress to ever win an Emmy in comedy, is considered one of the most revolutionary Black and LGBTQ+ activists. "Her success sits at the center of what she believes to be a rebirth for Black creatives in Hollywood," said author Tambay Obenson, who interviewed Waithe.
The actress has never allowed herself to surrender to the glamour of Hollywood. "Being an activist is not everybody's ministry. But you can not be a Black artist today and not be affected by what's happening in some way, shape, or form," said Waithe. She is a devoted activist in the Black Lives Matter (BLM) movement because she has not allowed fame to distract her from past experiences with racism.
Waithe is using her influence as a creator to get people to raise awareness of the issue of systemic racism. One example of this is her creation of Queen and Slim, which relates to how Black people are pulled over for minor violations but get treated violently. She expresses herself in movies and shows that change is possible; she is one of the most committed BLM/LGBTQ+ activists and deserves recognition.  
We recently lost Chadwick Boseman, who was one of Hollywood's most influential Black creators of all time. In tribute to such a legend, here are some key points of his career.
Boseman changed Hollywood forever. From 2013-2020, he had significant achievements in the entertainment industry, portraying the lead in movies such as Black Panther and 42. Those movies were not only entertaining but also spoke of the struggles people of color have to face and challenged the perception of Black people in the media.
The sound of Boseman shouting, "'Wakanda Forever' soon became a revolutionary cry," author Robert Daniels said. Revolution is what Boseman stood for; the change in the way that people perceived equality. He left behind a legacy that will continue to inspire future generations to fight for equality and social justice. 
"Boseman mostly played the outlier: the one with conviction," Adrian Matejka, author of Variations On A Lead, said. Boseman's life mirrored the characters he played on film, outliers that rose to stardom because of strong determination. Boseman took such an approach with 42, where he played Jackie Robinson and voiced the problems that people of color face as athletes.
"You do not want to show the sugarcoated version of the person," actor Chadwick Boseman said. His performances were powerful because he showed the flaws in his characters. Reinforcing the idea that even the greatest had off days and the mantra "pick yourself up when you fall". He inspired others by applying these ideas to his personal life to show people they could stand up for social justice and make themselves heard as well.
Boseman has established himself as one of the most inspirational Black creators of all time, from playing in 42 to the unforgettable movie of Black Panther, he will never be forgotten.
Leave a Comment
About the Contributor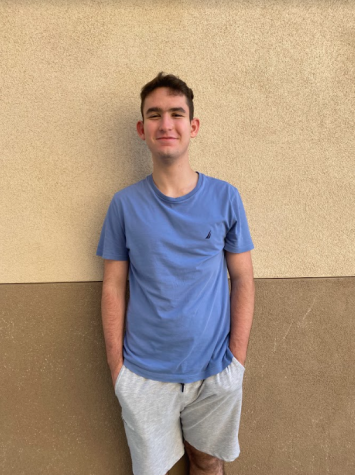 Arda Tuncturk, Alum
Arda Tuncturk is a senior and an Editor-in-Chief for The Phoenix. He loves watching Doctor Who, reading romance novels and going to Turkey. He's an avid fan of sports, particularly soccer and basketball.