Mental health resources
California is facing a shortage of mental health providers. This impacts everyone, but is specifically detrimental for high school students who experience mental health issues at a higher rate. 
Mental health providers are stretched thin. According to the California Health Care Foundation, the Bay Area has a ratio of 334.1 mental health providers per every 100,000 people. To paint a better picture, that is one mental health provider per 229 people. This affects schools all across the Bay, including FHS. 
Each high school in the FUHSD district has four full-time therapists. One for general education students and three for special education students. However, with an increased demand for mental health services from students, the FUHSD has allocated two more to help meet this demand at FHS.
"We have another therapist from the district office who comes once a week on Mondays to help me with the overflow, and then comes every other Thursday to help with the special education therapists," FHS School Based Therapist Deirdre Louie said. 
However, despite the additional support, it is still not enough to provide all students with consistent mental health services. 
"I meet a lot of students who really would benefit from therapy, short term, long term, [the] kind of regular weekly therapy with a treatment plan and goals and the things that help people actually improve [from] depression, anxiety, [and] PTSD," Louie said. "But I'm not able to do that, because there's too many students for me."
According to the 2022-2023 FHS school profile, there are 1,452 general education students. There is only one full-time general education therapist on the FHS campus to meet the population's needs.
Students who demonstrate a need for long term weekly therapy are referred to a mental health agency such as Seneca, an on-campus support staff for general education students. However, not all students are eligible to receive this support.
"Our general education students have to have Medi-Cal in order to qualify for that program," Louie said. "They have to be able to bill insurance and the only insurance they are allowed to bill is with Medi-Cal."
Students with other kinds of insurance are referred to other agencies; however, with a statewide shortage of mental health services, the waitlists are long. Louie believes that new additions to the FUHSD curriculum could help students learn healthy coping mechanisms and how to manage negative feelings.
"I would really like social-emotional learning to be part of the curriculum," Louie said. "Students are being taught coping skills and strategies to help manage anxiety, to help manage sad feelings [and] to identify feelings at all."
Leave a Comment
About the Contributor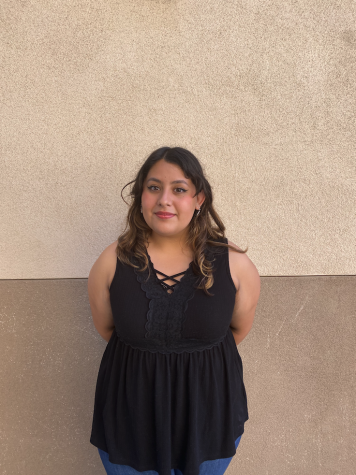 Jael Ramirez, Opinion Editor
Jael Ramirez is a current senior and opinion editor for The Phoenix. She loves knitting, late night drives, writing stories and she still enjoys baking questionable treats. She is excited to be part of the Phoenix for another year.