Minari Review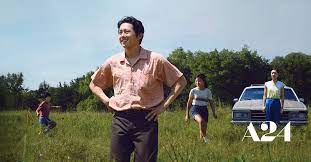 Following  a disastrous three hour trip my family and I made to Sacramento to see Tenet last May,, I had no interest in hunting down available, in-person movie theatres for my next chosen movie, Minari. So when I found out that A24, the indie company that was distributing Minari, was setting up a virtual screening room to play the movie, I immediately bought a ticket. For 20 dollars, me and as many people as I wanted could watch Minari together within a four hour time limit.
It is 1980's America, and Jacob Yi (Steven Yeun) has uprooted his family from California to Arkansas to achieve his dream: starting a farm of Korean fruits and vegetables on his own land, what Chung's father tried to do as well. The story is told primarily through the eyes of Jacob's son, David (Alan S. Kim), a sullen, rebellious boy with a heart murmur. 
Loosely based on Korean-American director Lee Isaac Chung's childhood in rural Arkansas, it is a heartwarming story of an immigrant family. Right from the get-go, I noticed the subtle way the film draws you in. Not with flashy, dramatic storytelling, but by simply immersing us in this family's day-to-day lives and investing us in their struggle to achieve their dream. 
We slowly see Jacob's frustration as he attempts to cultivate his land, Monica's (Han Ye-ri) unhappiness as she tries to adapt in a new land and David's slow understanding of his feisty and foul-mouthed grandmother (Youn Yuh-jung) as he bonds with her. It will all culminate in a climax that makes you feel each character's desperation, and leave you feeling drained and hollow, in a good way.
There have been some complaints that the ending is underwhelming. But in my view, it is perfect. It perfectly illustrates the undeniable resilience and bond of this family, and does it in a very subtle way. So if you want to watch a tender and poignant story of a family in pursuit of the American Dream, Minari deserves your attention. 
Leave a Comment
About the Contributor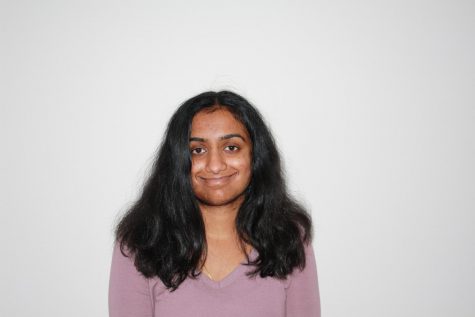 Ramita Setty, Copy Editor
Ramita Setty is a senior and copy editor. When she isn't focusing on Journalism, she enjoys reading fantasy novels, writing her own short stories, and is a professional activist for the advancement of the Oxford comma.