Most anticipated video games of 2021
Video games have been a great way to pass the time recently due to quarantine. Video game companies have been working tirelessly from not just their studios, but also their own homes to give people more and more content. Recently with Microsoft and Sony releasing the next generation of consoles, people have a lot to look forward to within the new year that is sure to take gaming to the next level.
Turtle Rock Studios has a famous reputation for creating the popular four player zombie shooter survival series Left 4 Dead. The studio was originally a part of a larger video game company called valve, but split off in the early 2010s. Fans of Left 4 Dead have been wanting another sequel for years and now they finally got their wish, sort of. Due to the fact that Valve owns the rights to the older title, Turtle Rock Studios had to come up with a new yet familiar name to bring fans back. They created Back 4 Blood which really tells all about what the game is meant to be – a return of a popular game series with a fresh coat of paint. The game is very similar to its older counterpart, being a four player zombie shooter survival game. It of course has updated visuals and adds in a new player card system. The card system allows players to adjust various elements of gameplay, such as modifying a players health, damage and stamina. Back 4 Blood is slated to be released on June 22 of this year for PC, Xbox One, Xbox Series X, PS4 and PS5. 
Xbox Game Studios and 343 Industries have been developing the next main installment in the Halo franchise since 2015 to make sure it is at its best. Halo Infinite is an upcoming first-person shooter game that will continue where Halo 5: Guardians left off. The game is described as being "much more human" with Master Chief playing a more prominent role than Halo 5. The game will be a microsoft exclusive game so it will only be released on Xbox One, Xbox Series X and for Microsoft Windows later this fall. 
Now looking at some PlayStation exclusive games we have Horizon Forbidden West and Ratchet & Clank: Rift Apart. Horizon Forbidden West is an action third-person role-playing game developed by Guerrilla Games and is the sequel Horizon Zero Dawn. The game continues the story of Aloy, a young huntress from the Nora tribe who is sent on a quest to a mysterious frontier called the Forbidden West. You will discover the secrets of the mysterious land and what enemies lie within it. Horizon Forbidden West will release late 2021 and will be available for the PS4 and PS5 only. Ratchet & Clank: Rift Apart is a third-person shooter platform game developed by Insomniac Games and will serve as a canonical continuation to Ratchet & Clank : Into The Nexus as well as a standalone title. The game will be a PS5 exclusive, but with good reason. The story centers around Ratchet and Clank as they traverse across worlds and multiple different realities to stop a villain trying to exploit the dimensional collapse with the intent of wiping out all living things in the universe. The PS5 comes into play with its fast load times allowing the characters to seamlessly cross between worlds and realities instantly where older generations of consoles would not be able to load such things with ease. Ratchet & Clank: Rift Apart will release around the summer season of this year.
Taking a dip into the horror genre we have Resident Evil: Village, an upcoming survival horror game from Capcom. It is the sequel to Resident Evil 7: Biohazard and will pick up 3 years later continuing Ethan Winters story. He finds that his world is crashing down once again and is in a mysterious village in Romania. Along with the single player there will also be a six player multiplayer mode. Resident Evil: Village will  be released on May 7th for PC, Xbox one, Xbox series X, PS4 and PS5.
There are many more games that are set to release this year and the line up is amazing. Some honorable mentions include; God Of War: Ragnarok, Deathloop, Lego Star Wars: The Skywalker Saga and Far Cry 6. The wait is worth it and if quarantine persists through this year at least you can entertain yourself. 
Leave a Comment
About the Contributor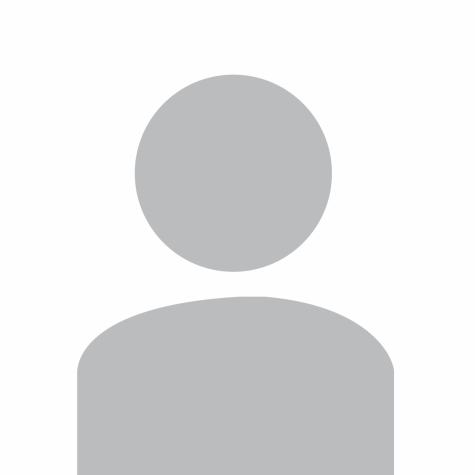 JJ Hernandez, Online Editor
JJ Hernandez is a senior at Fremont High School and is the Online Editor for The Phoenix. He loves video games, youtube and writing.