Nature Places to go to in the Bay Area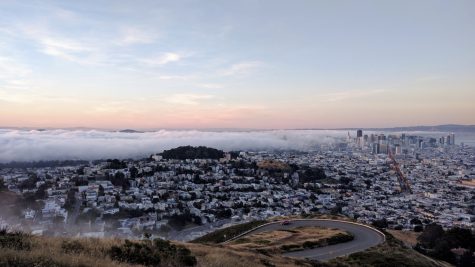 Amidst the corona outbreak, surrounding yourself in nature can be beneficial for your mental health. As a high schooler in the bay area, I have ventured quite a bit and I have accumulated a decent list of enjoyable places to visit. 
Vista points are always great places to visit any time of the day but are especially beautiful at sunrise and sunset. Some good vista points include Country View Ct, Sierra Vista Point in San Jose, Hunter's Point in Saratoga, Rancho San Antonio Preserve in Cupertino, Twin Peaks in San Francisco, Sempervirens Point in Los Gatos, and Russian Ridge Open Space Reserve and Skyline Vista Point in the Santa Cruz Mountains. Most of these vista points are in close proximity to Fremont High, with the exception of Twin Peaks, which is an hour drive away due to its location in San Francisco. The open space preserves and vista points located at these preserves tend to close at 7pm, but Twin Peaks stays open until 12am. If you are in the mood for a quick hike, enjoy surrounding yourself with nature and like viewing sunsets and sunrises, these vista points are especially for you.
Local reservoirs are also great natural places to visit. Two beautiful reservoirs to visit in the vicinity are Lexington Reservoir and Stevens Creek Reservoir. Other than being a great spot for swimming, Stevens Creek Reservoir and Lexington Reservoir have great hiking trails nearby if you are in the mood to exercise and beautiful picnic spots to eat at while enjoying the view. 
Especially right now, during these incredibly high temperatures, you might find yourself craving a swim. Lexington Reservoir is a popular swimming hole, so if it is really hot and you want to visit a good swimming hole, this is the place to go. Two other great swimming holes to visit are Apple Cove in Campbell and Garden of Eden at the Henry Cowell Redwood State Park. Both of these swimming holes are excellent places to go to if you are in the desire to cool off after a hot day. 
If you find yourself bored during this outbreak and find yourself in the mood for a hike, a swim or watching the sunset at a vista point, these places are perfect for you to visit!
Leave a Comment