Phases of Reopening in California
In June of 2020, after partly reopening after three months of shelter-in-place, COVID-19 rates began to increase greatly. In order to control the spread, a new system was introduced in California with the purpose of aiding reopening businesses, in an organized fashion, with four color-coded tiers complete with protocols for counties to follow. Businesses now have guidelines to reopen in accordance with the new system for each county. The colors for this new system are purple (widespread), red (substantial), orange (moderate) and yellow (minimal). Each color corresponds to the potential risk of COVID-19 in each county based on the number of new cases and positive test rates. 
Each county has to move one tier at a time and must remain in each tier for a minimum of three weeks. In order to move to the next tier of reopening, they have to be in both indicators for case rates and positive test rates. For example, if a county was in the purple tier and there are fewer than seven new cases and less than an eight percent positive test rate in the county, it could move from purple to the next phase, red. The fewer new cases and lower positive test rates, the sooner the county could move on to the next stage of reopening.
"Santa Clara County has met the state thresholds to allow us to move into the Orange Tier." The Santa Clara County Public Health Department said in a tweet, "To keep schools open and allow additional schools to reopen, we need to continue to socially distance from others and to keep wearing our masks to keep COVID rates low." 
Below is a description of each of the tiers of reopening.
Tier 1: Purple (Widespread)
Purple means the risk level is widespread and many non-essential indoor businesses are closed. When COVID-19 cases are widespread in the county, there are more than seven new cases per 100,000 residents and the positive test rate is higher than eight percent. This is the most restricted tier of the reopening system. Non-essential indoor businesses like salons, barbershops, museums, movie theaters, restaurants and more, may open outdoors only during this reopening phase. Restaurants can only feature outdoor dining, takeout and delivery. Retail and shopping centers can open with a maximum of 25 percent capacity. Offices are remote during this phase. 
Unless there is a waiver from local health departments, schools cannot reopen for in-person learning. Even then, only elementary schools could potentially open up with the waiver. In order for schools to reopen, the county has to be out of the purple tier for at least 14 days. According to Bay Area Parent, "When you add to the mix a rising number of COVID-19 cases and pressure from President Donald Trump to fully reopen schools, school leaders are overwhelmed." 
Tier 2: Red (Substantial)
Red indicates that there are four to seven new cases per 100,000 residents and the positive test rate is five to eight percent. During this round of reopening, some non-essential indoor businesses are closed. Retail and shopping centers are now allowed 50 percent capacity. Places such as movie theaters and restaurants may be indoor with 25 percent capacity or 100 people. Businesses like hotels and gyms may open with modifications at 10 percent capacity. 
All schools now can reopen for in-person learning with restrictions while they are reopening. In order for schools to reopen this tier, they just enforce wearing masks, social distancing, washing hands, disinfecting, etc. Hybrid learning (mix of in-person and distance learning) may be considered. One type of hybrid learning is when part of the week is virtual school and the rest is in-person. Another way is starting with distance learning and returning to in-person learning for the rest of the year; or during certain times of the school year. Hybrid learning can be dangerous due to the high risk of COVID-19 transmission. According to NBC Boston, "…as kids get ready to return to school, a recent report found that nearly 12,000 children across New England were diagnosed with the coronavirus through July 30." If going back to school is too risky, students may catch COVID-19 and may even die from the virus.
Tier 3: Orange (Moderate)
During Tier 3, some businesses may reopen indoors with modifications such as limiting  capacity for indoor businesses. The new case rate for this tier is one to 3.9 percent and a two to 4.9 percent test rate. The capacity for retail and shopping centers has gone up from Tier 2 as the limit now has increased this phase. Food courts are now limited to the capacity of the restaurant. Movie theaters, museums, zoos, aquariums, restaurants, etc. are limited to 50 percent capacity or 200 people (whichever is less capacity). Indoor pools are now allowed to reopen in gyms and hotels at 25 percent capacity. Starting this phase of reopening, offices can reopen with modifications.
Tier 4: (Minimal)
Finally, Tier 4 is the least restrictive phase of reopening with less than 1 new case rate and the positive test rate is fewer than two percent. Most of the indoor businesses can open up and indoor pools and spas inside hotels and gyms can now reopen with 50 percent capacity. Bars and restaurants can reopen indoors with modifications. "But unlike in any of the other phases, Stage 4 will be allowed only once treatments or a vaccine have been developed," according to the New York Times.
This is what California has to follow to reopen the economy.
Governor Gavin Newsom says that "Being back at concerts and convention halls with tens of thousands of fans will take some time." In order for life to go back to normal, a vaccine or treatment has to be accessible to everyone. Not only that but the vaccine has to work and it takes time to produce. Additionally, it will take time to distribute the vaccine.  If the vaccine or treatment is effective, people will be safer from COVID-19 and hopefully one day life can return back to normal. 
Leave a Comment
About the Writer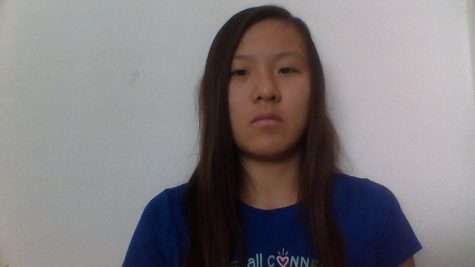 Heather Chow, Staff Writer
Heather Chow is a junior and staff writer for The Phoenix. In her free time, she loves to eat out, go for long night drives, reading, writing and be on the computer and very passionate about cars. Heather loves to travel to Denver and is looking forward to going there again. Heather hopes she will become a better writer this year by improving on it as she enjoys writing.