Selena v. Hailey
Over the past few weeks, there has been a lot of speculation when it comes to Selena Gomez and Hailey Biebers's relationship. As many might know, Hailey Bieber is married to the singer songwriter Justin Bieber, who used to date Selena Gomez on and off for about 8 years. This has left many questioning if there is any animosity between Selena and Hailey as the Biebers got married only six months after Selena and Justin broke up for the last time. Since then, the public and the media have compared the two multiple times. 
This most recent drama between them has been building up for quite some time. Many fans have noticed rude behavior on Hailey's part, and this only got worse when she made a TikTok with some friends that many think was about Selena. In the video, Hailey can be seen lip-syncing to the words "I'm not saying she deserved it but I'm saying that God's timing is always right." Fans noticed the hurtful message and were quick to link the video to Selena Gomez. Many believe that the video was directed at Selena, who had recently been body shamed after posting photos from her vacation in Cabo. Selena later commented on a repost of the video writing "It's ok! I don't let these things get me down! Be nice to everyone!" Hailey then commented on the same video claiming that the message was not directed at anyone in particular; it was just a random audio clip they found.
Despite this drama, many fans were hopeful after seeing a picture of the two together at the Academy Museum in Los Angeles. Despite the two stars' attempts to quell animosity, many people have been digging into old videos alluding to the fact that Hailey is copying Selena. Some found pictures of similar social media posts and captions as well as fashion that they believe Hailey to have copied. 
The media has a history of pitting women against each other to create entertainment for society: Selena and Hailey's relationship is no different. We are also to blame, as many are quick to consume the stories and voice their opinions on the matter. Some famous examples of this are Taylor Swift and Katy Perry, Nicki Minaj and Miley Cyrus and Olivia Wilde and Florence Pugh. Whether or not there is real drama, it is very likely that the media is exaggerating the situation to seem more entertaining for viewers. While many high-profile women have to go through this mistreatment by the media, as viewers we can do our part to not feed the story because, at the end of the day, nobody benefits from situations like these. 
Leave a Comment
About the Contributor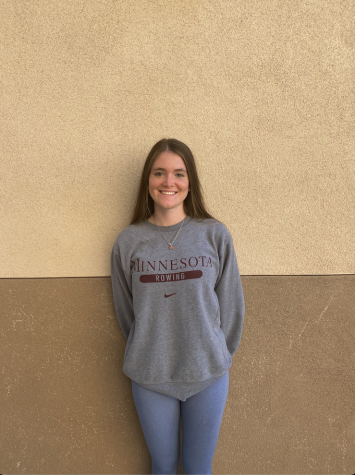 Elsa Pitsch, Staff Writer
Elsa Pitsch is a staff writer for the Phoenix at Fremont High School. This is her second year in journalism and hopes to learn more and continue writing. Some of her favorite activities to do is listen to music, hang out with friends and ski race. She looks forward to this year at the phoenix and working with fellow journalists.