Social justice and sports
How professional athletes' voices are being heard
On Aug. 14, 2016, Colin Kaepernick kneeled during the national anthem to protest against police brutality in the United States and was almost immediately met with criticism — ultimately sacrificing his career in the process. Almost four years later, in the age of political and social unrest, kneeling during the anthem became almost a societal norm. 
Photos courtesy of USA Today, Fox News, Yahoo Sports, People and Getty Images
Every professional athlete has teammates who kneel during the anthem.
In lieu of national protests brought upon by the death of George Floyd, an unarmed Black man, whose life was taken away by the hands of police, professional sports leagues and players alike are speaking up and attempting to make changes. At the forefront of this charge is the National Basketball Association (NBA). 
Many players spoke out against police brutality and the death of Floyd, as well as Breonna Taylor, an unarmed Black woman killed in her home at the hands of the police. In response, the NBA made many efforts to take a stand as well. "Black Lives Matter" shirts were issued to wear by players and staff on the bench, and the phrase was printed on every court. 
In addition, the league allowed players to choose a phrase that they may wear on the back of their jersey, including the phrases "how many more," "say their names," "vote" and "black lives matter." The jerseys also included the player's own names at the bottom, like normal. Miami Heat star Jimmy Butler attempted to play his first game with just a number on the back of his jersey, attempting to spread a message of equality through showing that while Butler is a basketball player, he is a black man as well, and he is just as susceptible to racial profiling. Unfortunately, the league would not allow him to play with that jersey because it did not have his name on it, but regardless, the message was made. 
Los Angeles Lakers star LeBron James is looking to make a difference as well, but instead of making a statement with his jersey, he is doing it off the court. James is involved with a company called, More Than A Vote, which intends to inspire African-Americans to simply vote. He also states that he wants to use his platform to continue to spread love and make a change, according to CNN. 
On Aug. 26, the Milwaukee Bucks refused to leave their locker room to play a game against the Orlando Magico protest the shooting of Jacob Blake, an unarmed black man, by police officer Rusten Sheskey. The peaceful protest spread to other NBA games that day, the Women's National Basketball Association (WNBA) games, Major League Soccer (MLS) games and Major League Baseball (MLB) games. 
"We are calling for justice for Jacob Blake and demand the officers be held accountable," Milwaukee Bucks player George Hill said in a team statement. "For this to occur, it's imperative for the Wisconsin State Legislature to reconvene after months of inaction and take up meaningful measures to address issues of police accountability, brutality and criminal justice reform."
"
We are calling for justice for Jacob Blake and demand the officers be held accountable.
— George Hill
Games resumed a couple of days later, but the message was resoundingly clear. Because of the boycott, the league has pledged to make each and every basketball arena a polling site and get every player registered to vote. 
Because of the Blake shooting, WNBA players wore shirts to their game spelling out his name on the front with seven bullet holes on the back, to signify the seven bullets that Milwaukee police used on Blake.
Although the NBA (and basketball in general) has arguably done the most towards these social justice causes, the MLB and National Football League (NFL) both have made strides as well. 
At first, the MLB was slow to release a statement about the Floyd shooting, but they commented and made changes to their organization in due time. Rather than kneeling for the anthem (which some players still did), players kneel for 60 seconds in a moment of silence. The organization also issued BLM gear like t-shirts and patches to be worn on jerseys to athletes. In addition, the league pledged over one million dollars to various BLM organizations. Some of baseball's more conservative fans were unhappy with the gear, but most fans believe it is a step in the right direction. 
Although the NFL season just started recently, the league has made changes to support the battle for racial equality. Every end zone on the field bears the phrases "end racism" and "it takes all of us." In addition, the NFL has a ten-year, 250 million dollar plan to combat racism and racial inequality. 
It took the NFL four years (after Kaepernick's infamous protest) to make a statement about racial inequality and police brutality. Although it was a long time coming both from the NFL and other professional sports leagues, everyone has begun taking action for the better. 
Leave a Comment
About the Contributor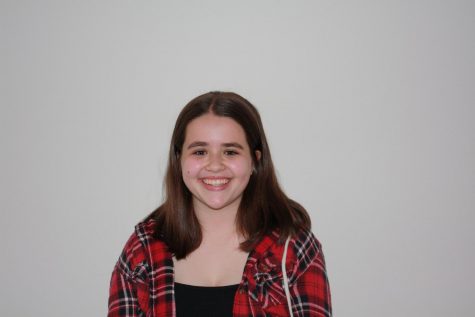 Emily Wilson, Staff Writer
As an Editor-in-Chief, senior Emily Wilson is one third of the Phoenix upper management.  She often jokes about being emotionally dependent on NBA basketball (go Nuggets), but she actually is, to a rather depressing extent. She thinks "I Bet You Think About Me" is the best vault song from Red (Taylor's Version).