Solitude: the benefits of taking time for yourself
Solitude is often viewed with a negative connotation: a state of being that is lonely, isolating and unwanted. However, as teenagers navigate through the trials of high school, there are many pleasures to be found in solitude, and it is important to recognize and place significance on the sanctity of having alone time. 
The ability to reflect on oneself and engage in introspective thought is one of the main advantages of isolation. Finding alone time to think about our own ideas, feelings and experiences as students while juggling all that comes with being a young person in the modern world may be challenging. This can be a strong tool for personal growth and development, as time away from friends, school or external pressures allows us to better grasp who we are and where we fit in the world.
As we approach the eight-week period of potential solitude that is summer vacation, it is important for all of us to recognize the opportunity for growth that this offers. While being alone is often frowned upon in the high school environment, moments of quiet provide us with the opportunity to pursue individual interests and passions — without interruptions or distractions. Whether it is reading a book, writing in a journal, or trying a new hobby, the uninterrupted and quiet time allowed by being alone can be a great way to expand your horizons. 
In this fast-paced world, taking time alone may seem like a challenge for us. Texting, facetime calls and social media provide easy ways to interact with others that might seem hard to resist. However, solitude can provide a break from the constant pressures and demands of persistent social interaction. It can also provide a chance to recharge and refresh ourselves, especially from the challenges of being in school.
Despite the numerous advantages of having some alone time over the summer, it is crucial to be mindful of your mental health, as too much solitude can result in feelings of loneliness and melancholy. Make sure to reach out for support and connection from others if you are experiencing loneliness during this break from school. This feeling of loneliness can affect us all, as the sudden switch from constant social interaction to almost enforced alone time is a sudden shock to the system. 
By allowing oneself time for introspection, improvements are seen in social independence and mental health, as many people who actively practice this act of mindfulness and focus have an increased sense of joy and well-being. Therefore, make the most of your summer break this year to unwind by yourself, and avoid the challenges of daily social interaction.
Leave a Comment
About the Contributor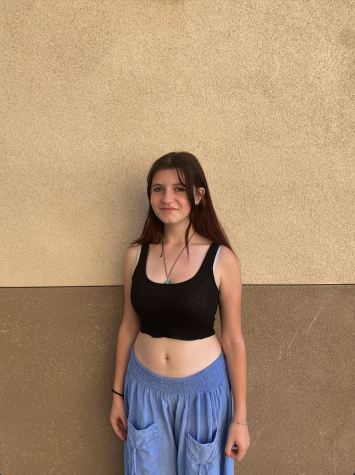 Beatrice Levine, Managing Editor
Beatrice Levine is Creative Editor. This is her second year on the Phoenix and she is a junior at Fremont High School. She enjoys watching movies, playing goalie on Field Hockey, and spending time with her kittens.