To bubble or not to bubble?
A new way professional sports are staying safe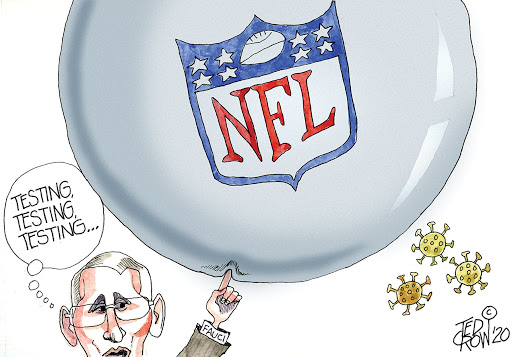 It would be a massive understatement to say that the world of sports has changed drastically in the past year. Not only has the COVID-19 pandemic affected everyday lives, but it has affected the lives of athletes as well. From local leagues to professional organizations, people around the world share the same yearning to have their courts, stadiums and parks to revert back to normal. 
Efforts to accommodate and adjust to the current situation have proven difficult, but as professional sports leagues were allowed to reopen this past summer with required modifications, many have resumed their training and competitions with the absence of live audiences. What comes with this long-awaited reopening is this idea of a "bubble."
While not particularly a new idea as New Zealand, according to Slate, had already coined the concept when they began their lockdown, American sports began to consider and pick up the trend with Major League Soccer (MLS) and its female counterpart, the National Women's Soccer League (NWSL) being at the forefront of this movement midway through their season. 
For sports, the bubble is essentially the idea that every team is placed in a singular location to self-contain and limit the number of people you interact with and therefore by extension, limit the risk of being exposed to the virus. Though the idea has its flaws such as the athletes themselves being around their families who may or may have not been in contact with those infected with COVID-19, looking for steps to maintain a healthy community and finding additional precautions is what will get fans back into stands and the country as a whole back on its feet. 
However, not every sport has taken on the idea and many have had mixed feelings on the situation. As of now, here is how American sports have responded to this new idea.
National Basketball Association (NBA)
Not only is the NBA arguably the safest sport in terms of COVID-19 exposure but they have been the only sport with zero reported cases since their initial quarantine stages where multiple players were tested positive. How do they do it, you may ask? It is because they have a strong bubble.
The 2020 NBA Bubble, also referred to as the "Disney Bubble" or "Orlando Bubble", is the isolation zone created by the NBA at Walt Disney World Resort with the ESPN Wide World of Sports Complex within its campus. Albeit this $170 million investment is a costly one, according to Sports Illustrated, the costs of player's lives and those around them are far more valuable. As of writing this, four teams — the LA Lakers, Miami Heat, Boston Celtics and Denver Nuggets — remain as the conference finals continue.
The sanctuary's efforts to combat this COVID-19 ravaged season starts with daily tests for every participant. After being flown down on Jul. 7-9, through these past 60+ days, the resort has ensured that players are consistently monitored for symptoms and that they are socially distanced when possible, especially when it comes to staying in other's hotel rooms. On top of that, players are meant to always wear masks with the exception of eating, exercising or doing an activity alone as Insider states. 
Leaving the bubble is not recommended — with the allowance of pre-approved exceptions — should a player leave without approval, they may face 10-14 days of quarantine, plus more testing. Additionally, players will be deducted pay for each game they miss while quarantining. 
If by chance, someone is infected with the deadly virus, they will be self-isolated in separate housing, away from the rest of the teams. They will then also be retested to confirm positive tests or to see if it was a false positive. By the end of their isolation, players must be asymptomatic, return two negative tests more than 24 hours apart and get clearance from a physician. Should the virus spread to multiple people, the games must be halted entirely.
Major League Soccer (MLS)
As stated earlier in the article, praise should be given to the MLS for being quick in taking action to contain themselves from the virus. Like the NBA, the MLS had settled themselves in Walt Disney World's Wide World of Sports complex in Orlando, Florida, in early June. The two leagues do not interact — even within the MLS bubble — and each team has their own floor in the hotel with a lounge area. 
During their stay there, the 26 clubs had a World Cup-style event dubbed the "MLS is Back Tournament" in which the Portland Timbers had won. Though MLS guaranteed that the tournament "will use extensive medical protocols and a comprehensive COVID-19 testing plan developed by infectious disease experts," the league also guaranteed that the regular season would then continue playing in their home cities after the tournament. 
Despite having the FC Dallas and Nashville SC withdrawn from the competition due to a number of positive tests in both clubs and outbreaks being prominent in other sports, the MLS went forward with their risky plans as they see that holes in the bubble still exist and cannot protect us all as seen with the previously mentioned teams. 
Major League Baseball (MLB)
On Thursday, Jul. 23, the MLB season kicked off their Opening Day with the Washington Nationals taking on the New York Yankees and the Los Angeles Dodgers squaring off with their divisional rival, the San Francisco Giants.
Unlike what the MLS or NBA have done however, the MLB had decided to not follow in their footsteps and evaded the bubble concept in favor of still traveling from stadium to stadium all over the country — plus the Toronto Blue Jays' Rogers Center — to play their games.
With empty stands, cardboard cutouts, pre-recorded cheering, a lack of classic baseball snacks and plenty of face masks to keep the ballplayers, management and staff workers company, these colosseums made for crowds of thousands turned into a glorified sandlot for a company of less than 100.
Even with all this space around them, the result of their dicey gamble for not adopting a bubble led to 33 members of the Miami Marlins and St. Louis Cardinals testing positive for COVID-19 according to USA Today.
As a result, the league has responded by implementing revised protocols and has been closely monitoring both clubhouses. Still, we have yet to see a bubble making an appearance or at the very least, more time for teams to extend testings and postpone more games. 
It is important to remember however, that a month into the pandemic, the MLB did toss around the idea of single-site gameplay and station teams at Arizona, Texas and Florida respectively according to CBS Sports. However, any protests against the concept ended up with the bubble staying on the drawing-room floor and free-for-all traveling being allowed. 
National Football League (NFL)
While many of the NFL's preseason scheduled games ended up being canceled due to COVID-19, the league has managed to get themselves up and running to perform on Sep. 9. Like the MLB, the NFL as stated by ESPN had decided against playing within a bubble in favor of traveling for the traditional home and away games. 
Albeit witnessing what had happened with the Marlins, the league had failed to acknowledge, and upright ignored the misfortunes of their sports brethren and had essentially put all their athletes at more risk to catch COVID-19. 
In the absence of a sealed bubble, the NFL has worked to ensure testing results from BioReference Laboratories — the same testing firm used by the NBA — and has enacted numerous codes of conduct in order to prevent as many cases as possible within their league.
It is also required of players to produce three negative COVID-19 tests over four days before they set foot in any team facilities or camps, and then will be subject to daily testing for at least two weeks. When players leave the facility, they will be governed by rules — enforceable by fines or possibly suspensions — that prohibit activities.
Despite all of this, fans alike can only hope that their favorite teams and players will avoid catching the deadly virus. 
So in Conclusion
Amid all the craziness, one thing is for certain: Bubbles work. Though we are not seeing it being practiced in all sports, whatever rules, regulations and precautions made helps the country get that one step closer to being healthier and more active than we have been in a great while since this pandemic began.
Leave a Comment
About the Contributor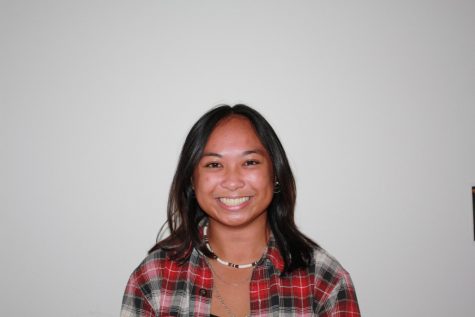 Kiana Thelma Devera, Staff Writer
Senior KT Devera is a staff writer. When she isn't drowning in responsibilities, KT loves spending time with her cousins and going on road trips with friends. KT is currently on a Rihanna boycott until she releases her ninth album.