Tom Brady & Ben Roethlisberger officially retire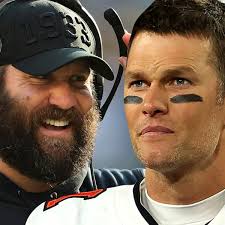 As football fans know, many of the league's greatest quarterbacks of all time and their careers are coming to an unfortunate end. Russell Wilson, Phillip Rivers, Drew Brees, Tom Brady, Aaron Rodgers, Eli Manning, Peyton Manning and Ben Roethlisberger are the most notable quarterbacks of this "golden era." As a result of the recent retirements of Roethlisberger and Brady, there are now just two quarterbacks left, Aaron Rodgers and Russell Wilson.
Tom Brady is the most decorated quarterback in National Football League history. He was a force to be reckoned with in all 22 seasons he played, winning seven Super Bowls and four Super Bowl Most Valuable Player awards. Tom Brady played until he was 44, breaking the age barrier for all players at his position. The commitment and effort shown by Brady each and every week is what truly sets Brady apart from the rest of the quarterbacks.
Both the messages of Brady and Roethlisberger were felt around the entire NFL community, and in their respective statements, they show how much of their life was affected by the game of football. In his official retirement statement, Brady wrote, "I have always believed the sport of football is an "all-in" proposition – if a 100% competitive commitment isn't there, you won't succeed, and success is what I love so much about our game." Brady has shown his commitment to the game of football throughout his entire career, as well as his success and he is now allowing others to have that same success.
Ben Roethlisberger, after 18 seasons in the NFL, all with the Pittsburgh Steelers, has officially announced his retirement. Roethlisberger led the Steelers to two Super Bowl wins, bringing the franchise total to six, tied for the most by a franchise in NFL history. In his goodbye message, Roethlisberger states that "the time has come to clean out my locker, hang up my cleats and continue to be all I can be to my wife and children. I retire from football a truly grateful man." After the numerous touchdown passes and forming life-long connections with players through the 18 years of playing, Roethlisberger has made it clear that he has loved every second he has spent in the NFL, through all the highs and all the lows.
With Brady leading the league in passing yards, and Roethlisberger in fifth, it is statistically clear that these two quarterbacks are two of the best to ever do it. These two have been inspirations to so many young quarterbacks and players alike, with many rising stars being called "the next Brady" due to his reputation of dominance in the NFL. The incredible underdog story of Brady has been and will continue to be one of the greatest in NFL history. It is clear to see that Brady and Roethlisberger are fantastic role models for these children to look up to.
Now that this golden era of quarterbacks is coming to an end, which quarterbacks will dominate the league? Who will be the next Brady or Roethlisberger? Patrick Mahomes? Josh Allen? The NFL world will find out soon enough. While it is sad to see Brady and Roethlisberger go, they, as well as all NFL fans, should be proud of these two men for becoming role models for the next generation. Thank you Tom Brady and Ben Roethlisberger!
Leave a Comment
About the Contributor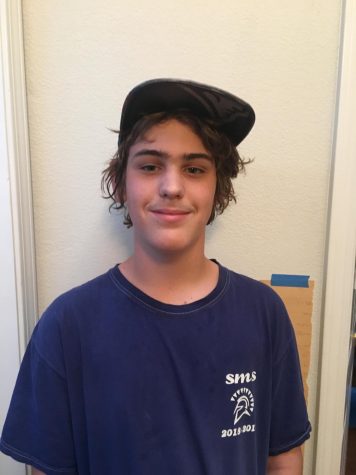 Ysbrandt Seghers, Staff Writer
Ysbrandt Seghers is a sophomore and a staff writer for The Phoenix. He loves to watch and play football.