Uncharted review
The adventurous and mysterious video game franchise "Uncharted" has just gotten a new movie adaptation that premiered on Feb. 18, 2022. This game is incredibly popular and the film was highly anticipated, you will not want to miss a second of it. 
The movie "Uncharted" introduces Sam Drake (Rudy Pankow) and his younger brother Nathan Drake (Tom Holland), who are both deeply interested in history. They are fascinated by the fact that there could be big treasure out in the world and no one has found it. As such, the brothers embark on a search for the treasure. When looking around for clues, the brothers get in trouble which causes them to separate, making Nathan more determined not just to find his older brother, but to also complete Nathan's search for the gold treasure. 
Throughout the treasure hunt, Nathan stumbles upon Victor Sullivan, (Mark Wahlberg), who sounds just as energetic to find the treasure themselves. The hunt gets more challenging; they find out that powerful business people are in a rush to find it for their own personal gain. The question of who is going to get the treasure first keeps you wanting to watch more. 
From watching the film, it clearly shows how much Tom Holland, Mark Wahlberg along with other actors prepared to play a major role in such a popular game franchise. The multiple inside jokes and tricks the characters played on each other made the movie more enjoyable to keep on watching. It gave the actors some more comedic energy and it lightened the story up more, showing that the movie is not that serious all the time.
The movie does not disappoint on its clues and mystery that the original Uncharted games had. The mix of adventure and action was really well done and it encapsulated the historic style of the game perfectly. The movie was a faithful representation of the game and provides a clear picture as to what the original Uncharted games were actually like. The one underlying thought that penetrates one's mind when watching the movie from beginning to end is this: this movie definitely deserves a sequel.
Leave a Comment
About the Contributor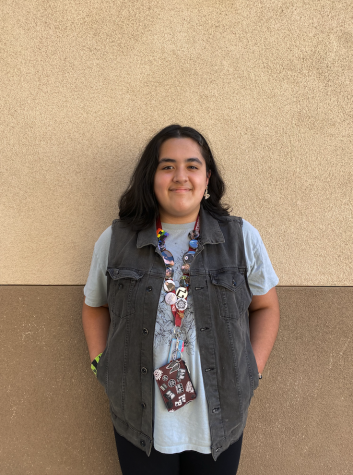 Victoria Duran, Staff Writer
Victoria Duran is a current senior staff writer in the Phoenix. In her massive free time Victoria loves reading fiction, writing, watching TV and movies, and listening to modern music.