Women's History Month: Iconic queer women
Society constantly looks back on history, trying to recognize key individuals whose efforts have influenced the course of history itself. Though we often celebrate those who live on immortalized by their deeds, there is a subset of people constantly overlooked: queer women. From spearheading civil rights movements to breaking boundaries in art and entertainment, queer women have been at the forefront of many historical events. Yet, they rarely get the recognition they deserve. 
Marsha P. Johnson, a queer woman who left home right out of high school with $15 and big dreams, became a waiter to make ends meet. She became an activist and self-described drag queen. She later played a key role in the Stonewall riots of 1969. Before deciding on Marsha P. Johnson, Marsha went under the moniker "BLACK Marsha." Marsha's reaction to concerns regarding her gender was "Pay It No Mind," hence the "P" in her name stood as a representation of her feelings towards gender. She dressed on the cusp between traditional men and women's clothing, expressing both her pride and identity, after officially coming out. Johnson was one of the first drag queens to visit the Stonewall Inn once it opened its doors to women and drag queens; previously, it was a gay men-only club. The Stonewall riots took place in the early morning hours of June 28, 1969. While the first two nights of riots were the most violent, conflicts with police led to a week of spontaneous rallies and marches through Greenwich Village's LGBTQ+ neighborhoods. Marsha P. Johnson Institute was founded in memory of who "BLACK Marsha" was. In her later life, she became an AIDS rights activist and protested in streets and activist groups. Helping raise awareness for AIDS and normality in the LGBTQ+ community, she made a big impact on those she met. She was and is remembered as an icon in the LGBTQ+ community, building the backbone for what pride is today. 
Gladys Bentley, a black singer, pianist and entertainer during the Harlem Renaissance in the 1920s was revolutionary in regards to her presentation of gender and sexuality. After running away from an unsupportive family at sixteen, Bentley quickly gained popularity, not just for her talent in singing rather ribald songs and playing piano, but her brazen display of dressing as a man when performing and eventually making her own musical revenue that starred a chorus of eight men dressed in drag. She proudly displayed her love of women in her peak by flirting with women in her audiences and even announcing a supposed marriage between her and a white woman, gossip that was especially scandalous during her time. In her younger years, Bentley felt shunned by her mother due to her not being born a boy, something she believed to have greatly contributed to the person she eventually became. Her "behaviors" regarding her attraction to women and preference for masculine clothing led to her family sending her to a psychiatrist, who diagnosed her with extreme social maladjustment. This inability to conform to what society and her family wanted from her led to her running away, and gave her the opportunity to begin a new life in New York City. 
Queer women continue to change history to this day, bringing much needed changes to society. With many more who shaped the world into what it is today, the idea of who one is and the impact they have flourishes. Although people of all marginalized groups continue to struggle with making their voices heard, these women constantly prove society wrong, fighting the oppression they faced to make themselves known all across the globe. Johnson and Bentley are just two of the many queer women that deserve to be celebrated and immortalized alongside our greatest historical figures.
Leave a Comment
About the Contributors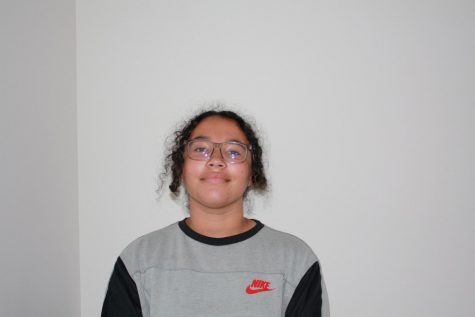 Zoee Davis-Marsh, Staff Writer
A staff writer in her sophomore year, Zoee Davis-Marsh probably has one of the longest introductions in the Phoenix's staff. Both a dry typer and speaker, she tends to try to input emotion into her speech by talking like a Shakespearean script draft (it doesn't work). She enjoys writing and drawing, but tends to get caught up on the little details, causing her to always turn in work at the last minute.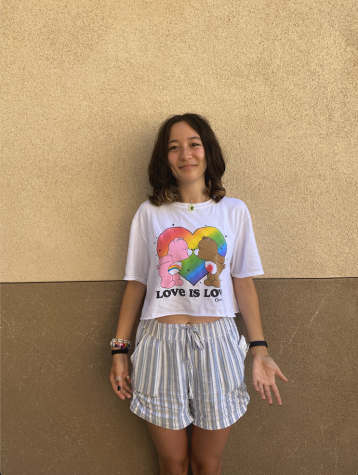 Miyako Grundler, Special Feature Editor
Koko Grundler is a junior and special feature editor for the Phoenix. She loves to play video games, draw and listen to music. She also has a pet lizard named Buddy.