FHS alumni competes in annual Rose Float Parade
In the 2022 Rose Float Parade, the Cal Poly universities' float, 'Stargrazers' took home the Best Animation Award, which Fremont alumni Davide Lanfranconi worked on. As a part of the construction team, he was the hydraulics and engine lead, as well as one of four operators inside the float. 
Every year, the Cal Poly universities build a float to enter into the parade and competition. 2022's float was ultimately worked on for multiple years as a result of COVID-19. 
"It was very unique this year because we had kinda started building our float back in the summer of 2020," Lanfranconi said. "Then it was announced that there was not going to be a parade in 2020, so all work ground to a halt until 2021." 
The stretched out process proved to be difficult to navigate, with some contributors graduating and others having to take over, even though they might have not gotten the necessary training. As such, Lanfranconi and others have stepped into leadership roles,  making do. 
"Making sure that transfer of knowledge occurred was I think the most difficult part and something that we're still playing catch up with right now," Lanfranconi said. 
The float this year was based on the nursery rhyme "Hey Diddle Diddle" and it depicted cows building jetpacks and jumping over the moon.
Even though the team typically wins awards, this Best Animation award was special because they had not won it since the award names were changed in 1984. It is especially impressive because, out of the 20 or 30 floats that competed, this was the only student run float; whereas other corporation-run floats had higher budgets and more time devoted to building it. 
"Winning this award was really great for us," Lanfranconi said. "It's something that we worked really really hard towards. It's something that wouldn't have happened without the amazing dedication of all three subteams on the float team." 
Lanfranconi specifically was in charge of maintaining both the engine and the hydraulic systems to make the float move, which requires vast engineering knowledge. 
As a Mechanical Engineering student at Cal Poly SLO, Lanfranconi cites his experience with the robotics team at FHS and a digital electronics class with Mr. Capriles as things that initially piqued his interest in the field. 
As such, he has been able to apply these skills in college, including working on this float. For example, Lanfranconi had the chance to be one of four operators inside the float.
"That was a pretty unique opportunity," Lanfranconi said. "[It's] something that I'd probably call a once in a lifetime opportunity, and that was truly kind of in a sense the reward for the culmination of all the time and effort that we've put in over the last two years." 
View Comments(1)
About the Contributor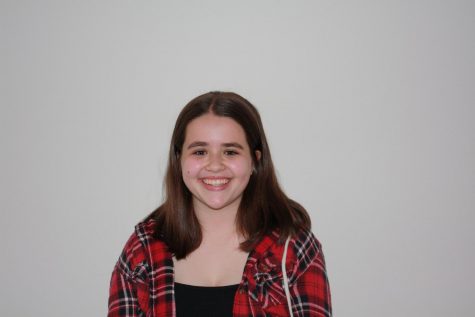 Emily Wilson, Staff Writer
As an Editor-in-Chief, senior Emily Wilson is one third of the Phoenix upper management.  She often jokes about being emotionally dependent on NBA basketball (go Nuggets), but she actually is, to a rather depressing extent. She thinks "I Bet You Think About Me" is the best vault song from Red (Taylor's Version).