Trump's Second Impeachment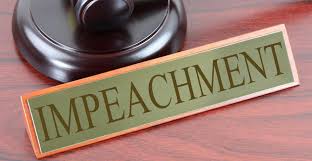 Trump has been impeached for a second time, a historic feat by all measures. He is now the only president ever in the United States to have faced two separate impeachment trials, almost a year apart from one another.  
After the first impeachment trial ended in February of 2020, Trump was acquitted on both charges brought forth to Congress. The first charge was for abuse of power and the second was for his obstruction of Congress's power. Both these charges came from an anonymous whistleblower complaint after a phone call that President Trump had at the time with the Prime Minister of Ukraine — Volodymyr Zelenskyy. Trump's rationale was that he used his leverage as president to directly pressure the Ukrainian Prime Minister into investigating his political opponent's son, Hunter Biden.
The final tally for the vote on the abuse of power charge in the Senate was 48 for guilty to 52 for not guilty. For the obstruction of Congress charge, the vote was 47 for guilty to 53 for not guilty. 
The reason for the one vote difference is due to a change of heart by Utah Republican Senator Mitt Romney, who was in favor of the impeachment. 
In an emotional speech on Feb. 20th, 2020, Mitt Romney took to the Senate floor to explain his opinion, hours before the vote. 
"This verdict is ours to render," Romney said. "The grave question the Constitution tasks senators to answer is whether the president committed an act so extreme and egregious that it rises to the level of a 'high crime and misdemeanor.'" None of the senators however could predict at the time that in roughly one year's time, they would yet again be voting on the legality of Trump's actions in an impeachment trial for actions that the Senators themselves considered far, far worse.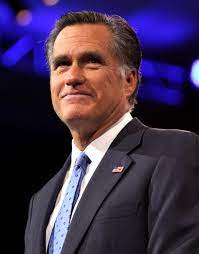 For the second impeachment, held in early February of this year, there was only one charge, incitement of insurrection. This time, the Senators were voting on the president's actions that had directly affected them all, as they had to evacuate Congress, and it showed in the vote. This time, there were more guilty votes than non-guilty. Nevertheless, 57 guilty votes is not enough to reach the two/thirds of all votes requirement needed to convict the former president. 
To be exact, the final tally for Trump's incitement of insurrection charge was 57 guilty to 43 not guilty — short of the 67 guilty votes needed to convict Trump. Nevertheless, the fact that seven Republican senators voted guilty for Trump compared to just one previously, marks a noticeable difference compared to last year's trial.   
The seven Republicans who broke rank with their party to vote guilty were as follows: Richard Burr of North Carolina, Bill Cassidy of Louisiana, Susan Collins of Maine, Lisa Murkowski of Alaska, Mitt Romney of Utah, Ben Sasse of Nebraska and Pat Toomey of Pennsylvania.
Trump has faced the scrutiny of his former colleagues and emerged unscathed for yet a second time. However, Trump faces many, more legal troubles. According to the New York Times, Trump has for the past four years used his presidential status to stall, delay, or even dismiss any legal complaints or inquiries against himself. He has also repeatedly refused to turn over any documents. 
He faces multiple criminal investigations, civil state inquiries, as well as defamation lawsuits brought forth by two women, who have accused him of sexual assault. Additionally, there is an investigation in New York by the Manhattan District Attorney's office. They are investigating possible violations of state laws, tax fraud, insurance fraud and other forms of fraud according to CNN.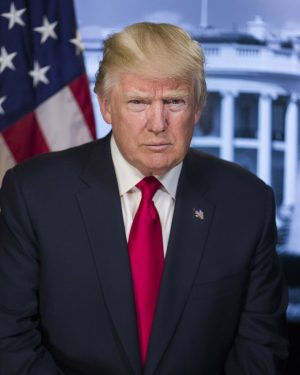 On February 22nd, the Supreme Court handed down a ruling that allowed New York prosecutors to gain access to his tax returns. This gave Manhattan District Attorney Cyrus Vance Jr. access to millions of pages of documents and tax returns, from January 2011 to August 2019. Since the documents fall under grand jury secrecy rules, the contents will likely not be in public hands anytime soon, according to The Hill. 
The ramifications of Trump losing his commander-in-chief protective status is significant. Trump could potentially be disallowed from staying at his Mar-a-Lago resort in Florida full time. 
Neighbors in the surrounding areas of his Palm Beach resort claim that Trump violated an agreement that was made with the town. He did so by moving in full-time after Joe Biden was inaugurated in January and flew back home. The town zoning laws only allow him to live there full time if he is a "bona fide employee" of the club, according to CNN.  
The point of the matter is, Trump's future will be determined by the outcome of numerous cases, inquiries, investigations and lawsuits against himself. Unfortunately for Trump, these legal troubles all point towards a not-so-bright future for the former president.
Leave a Comment
About the Contributors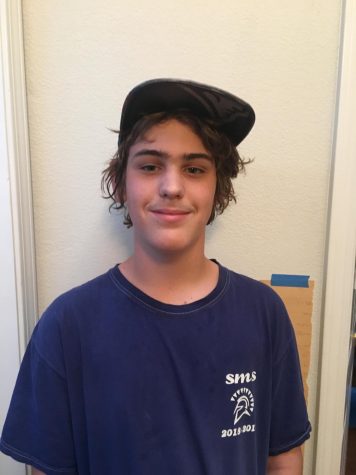 Ysbrandt Seghers, Staff Writer
Ysbrandt Seghers is a sophomore and a staff writer for The Phoenix. He loves to watch and play football.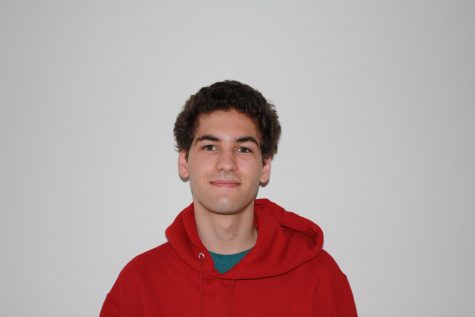 Quinten Seghers, Staff Writer
Quinten Seghers is a senior and staff writer for The Phoenix. Quinten has been in journalism for all four years and hopes to do his best in leading journalism for the papers ten year anniversary. He runs in cross-country, likes to listen to various pop songs and obsess over his stuffed animals. Besides making Instagram posts for The Phoenix, Quinten hopes to eventually become a great journalist one day.