Unemployment fraud in California
When Covid-19 hit California, many nonessential establishments were shut down and many of the essential workers feared being infected and becoming unable to work. As a result of this, unemployment skyrocketed with claims in California exceeding one million in April according to the Public Policy Institute of California, a non partisan research organization. Due to the unemployment caused by the pandemic, Pandemic Unemployment Assistance (PUA) was created to provide resources. PUA has created a way for self employed people and business owners to be able to outlast Covid-19 as these people would not normally be covered by conventional unemployment insurance. Late Aug. and early Sept. saw a large increase in these claims across the country but this unnatural spike seems to be the work of fraudsters. 
"Yes we are concerned about fraud in this space" California Governor Gavin Newsom said in a news conference on Sep. 2nd.
At FHS, students are worried that the scams will undermine the attention and resources designated for the people who actually need this relief.
"It makes it harder for everyone because there are actually people who need the money out there, and then there are these people trying to make a quick buck off of scamming the government," FHS Senior Shawnpal Atwal said.
However, this problem is not unique to California, according to Newsom, the state of Colorado is struggling with similar issues. According to the Colorado Department of Labor and Employment from July 18th to the present, three out of four claims for PUA were fraudulent as well as 1 billion dollars in claims found to be fraudulent. This may be the work of organized crime due to the extensive scale of the fraud. To help counter this, Colorado has taken the lead in employing numerous fraud detection measures including increasing their unemployment fraud investigators to 10 times the normal amount, and other states are expected to follow suit, one such change in California is that the California Employment Development Department has made the change of limiting the numbers of claims to one address to combat organized fraud rings. It is important to help those struggling in the pandemic, but precautionary measures are key to making sure the money goes to the people who need it.
Leave a Comment
About the Contributor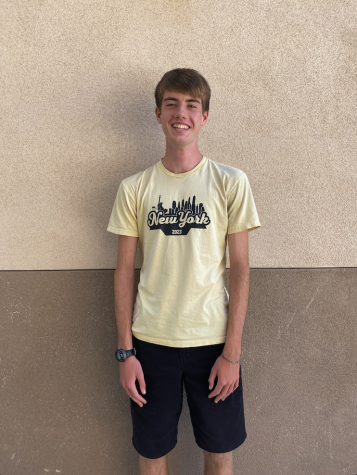 Isaac Tiscareno, News Editor
Isaac Tiscareno is a senior and a News section editor for The Phoenix, he loves to run, read and likes to learn about military history. Isaac likes to write and edit and hopes we can work together to optimize the Phoenix to the best of our ability.