USPS financial hardships
The United States Postal Service (USPS) is, statistically, America's favorite government department. According to the Pew Research Center, 84 percent of Americans say that they have a favorable view of the USPS, ahead of the National Park Service at 75 percent and the CDC at 71 percent. But even so, the post office has suffered cutbacks over the last decade and a half, with everything arguably coming to a head in the 2020 election.
According to The Week, "the Postal Service lost $62.4 billion between 2007 and 2016, and its own Inspector General attributed $54.8 billion of that to pre- funding retiree benefits." This massive loss of money was caused by a 2006 legislation: the 2006 Postal Accountability and Enhancement Act (PAEA). "Prior to 2006, the post funded its pensions like all agencies: pay as you go," wrote Bill Pascrell Jr. in an article in Washington Monthly, "now, however, the agency had to pre-fund the health care benefits of employees at least 50 years in advance." This caused the agency to pay at least $5.5 billion per year toward retirement benefits, accruing the previously discussed massive loss. In addition, it also capped the rate of stamp cost increase at no greater than inflation, meaning a major way that the post office makes money was cut right as they were mandated to pay vast sums of money into pre- funding retirement benefits. According to the Government Accountability Office (GAO), the USPS had racked up $160.9 billion in debt over 13 years (2006-2019) due to factors like the 2008 recession. The postal service was already in massive debt, and all of this was happening in the background but the 2020 election and pandemic brought it into the spotlight.
On June 15, 2020, current president Donald Trump appointed Louis DeJoy to the position of Postmaster General. According to CNN, "Postmaster General Louis DeJoy continues to hold a multimillion-dollar stake in his former company XPO Logistics, a United States Postal Service contractor, likely creating a major conflict of interest, according to newly obtained financial disclosures and ethics experts", likely causing more controversy over this postmaster general than any other in recent memory. According to the New York Times, his short tenure has already had effects, as the article mentioned, "The changes — including eliminating employee overtime, removing mail-sorting machines from postal facilities around the country, and reorganizing or eliminating Postal Service leadership — have slowed mail service in some areas." The role of the USPS is arguably more important now than ever due to the Coronavirus outbreak causing expected record numbers of mail-in ballots to be cast.
With the upcoming election and mail volumes expected to increase massively, the USPS has put out a statement saying, "The Postal Service is ready to handle whatever volume of election mail it receives," going on to say, "to put it in context, the Postal Service delivers 433 million pieces of mail a day. Even if all Americans were to vote by mail this year, 330 million ballots over the course of the election would be only three-quarters of what the Postal Service delivers in one single day." The USPS guarantees its ability to deliver mail-in ballots and reassures the nation that fears of postal delivery shortages are unfounded. Nevertheless, we will have to see what becomes of the United States Postal Service and its effects on the next election.
Leave a Comment
About the Contributors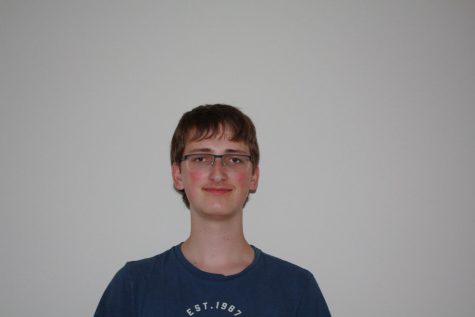 Maximillian Palli, Staff Writer
Hello, my name is Max Palli and I'm a staff writer this year at the FHS Phoenix. You can usually find him in his natural habitat either in his room (probably slaving away at homework) or at his Fencing club. He doesn't like writing about himself in the third person.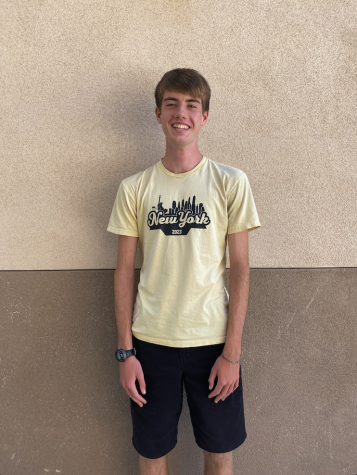 Isaac Tiscareno, News Editor
Isaac Tiscareno is a senior and a News section editor for The Phoenix, he loves to run, read and likes to learn about military history. Isaac likes to write and edit and hopes we can work together to optimize the Phoenix to the best of our ability.