BLM: What does it mean to have a woman of color in the presidential race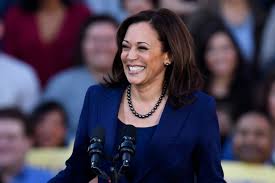 "Here's the thing," Kamala Harris said to Dana Goodyear, who profiled her for The New Yorker in 2019. "Every office I've run for I was the first to win. First person of color. First woman. First woman of color. Every time." 
Now, in 2020, Harris is the first woman of color to be on a major-party-ticket, and if she and Joe Biden win, the first female vice president. Undeniably, her selection is a moment of extreme consequence. It's revolutionary, and fitting for Biden's vision of the country at an inflection point, ready for a big change. But it is impossible not to wonder what her selection means in the face of the Black Lives Matter movement. Activists, journalists and experts have emphasized the need for Biden to choose a black VP candidate with the belief that they would be uniquely equipped to deal with the raging issues of racial inequality. Yet his pick, Harris, is not someone activists or black voters are particularly enthusiastic about. In the past, Harris has supported drug policies that disproportionately harmed minorities, such as the criminalization of marijuana. As the San Francisco and California district attorney, she pursued cases without regard toward reducing mass incarceration, something central to the anti-racist movement. 
 Biden's choice of Harris during this time of protesting for equality seems contradictory, considering her past stances and how little she had done to moderate them. But there are obvious advantages to Harris. She's not a racial justice activist but a politician, and a good one. She has spent the majority of her career within mainstream party politics, advocating for popular policies. During the Democratic presidential debate, she attacked Biden himself about his onetime opposition to school busing and his willingness to work with Southern segregationists in the Senate, and displayed debating and cross-examining skills that exceeded his. 
Perhaps Harris is an acknowledgment to black women voters, who consistently side with Democrats. They were the highest percentage of any major demographic to back Hillary Clinton in 2016.  They helped to deliver the Democratic victories in the last midterm elections and they secured Biden's win in the critical South Carolina primary. For black female voters, Harris is representation, and representation matters. 
Johnnetta Cole, the first Black female president of Spelman College, told the Washington Post "I'm jumping for joy. Anyone who does not feel the significance of this, I have to ask, 'Who are they? Where have they been?"
While not everyone is jumping for joy, the significance of Harris's selection is indisputable. She's a trailblazer for women and for people of color. Maybe it's who she is – a black and south Asian woman – that means more during this time than her past political opinions. Who she represents directly goes against the Trump administration and their values, and if anything, they are the real opposition.
Leave a Comment
About the Contributor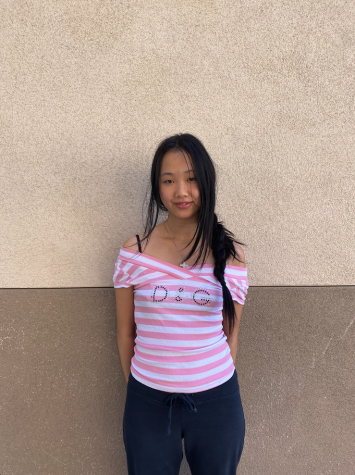 Sara Chow, A&E Editor
Sara's one of the A&E editors. She loves clothes, movies and books, and has a pet guinea pig named Cinnamon.