Winter Holidays: Local activities to do over break
Winter break: two weeks of pure freedom, filled with holiday fun. Are you having trouble finding things to do with all this newfound time? There are a variety of places to go in the Bay Area and activities to do at home to help solve this dilemma.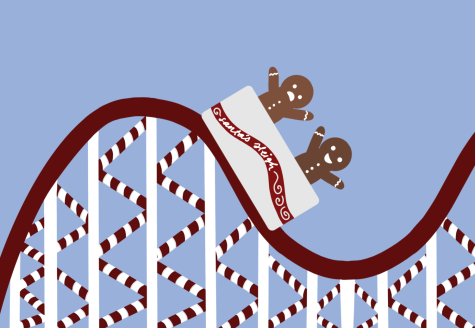 Great America's winter event, Winterfest is one of the many fun holiday destinations nearby. This event is park-wide from Nov. 25 to Jan. 1, with a general admission fee of $29.99 and ice skating for $17 dollars. This draws attention to another great way to spend time during the break, ice skating in local areas.  Some public Ice skating rinks are the Sharks Ice in San Jose, Ice Center in Cupertino, the winter ice rink in Downtown Sunnyvale and Aloha Roller Rink in San Jose. 
Another fun holiday experience is Christmas in the Park in Downtown San Jose. After opening  on Nov. 25 during the Community Giving Tree Lighting Ceremony, the event is open every day through Jan. 1, 2023, from noon to 10 p.m., including Christmas Eve and Christmas Day. The event is an experience filled with lights, music, a community giving tree and over 40 musical and animated exhibits. They sell delicious hot chocolate with cute little snowman figures as well as a variety of other delicious snacks at food stands around the park. 
If you prefer staying inside during the chilly holiday season, there are many fun holiday activities to do in the comfort of your own home. Baking fun treats or making warm drinks can be used as a bonding activity to do with friends and family. Some holiday treat ideas include cookies, hot chocolate, peppermint related sweets and many more. Watching holiday movies can always create that nostalgic holiday experience. Some personal favorites include Elf, Home Alone and The Grinch, but there are many other wonderful holiday movies to watch on numerous streaming services. Another activity to occupy your time is decorating your home with friends and family. Regardless of the winter holidays you may celebrate, festive decorations bring magic into your home. Finally, winter arts and crafts are easy to make and fun to pass time. These crafts can even be repurposed as holiday gifts or additional decorations and do not require many materials that you cannot find at home.
 Whether you appreciate a stay-at-home holiday or enjoy outdoor winter fun, winter break can be spent in many fun ways! This break is a perfect opportunity to decompress from the stressful times of finals and deadlines, so use these two weeks to your advantage. 
Leave a Comment
About the Contributor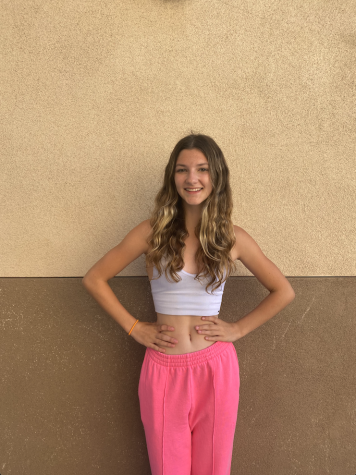 Lydia Malashock, Special Feature Editor
Lydia Malashock is a current junior and one of the staff writers for The Phoenix. She is also the cheer captain for FHS and she loves cats, the beach and hanging out with friends!