World chess championship
The World Chess Championship concluded in Astana, Kazakhstan on April 30, 2023. Chess grandmaster Ding Liren defeated his opponent Ian Nepomniachtchi, or "Nepo," after a series of quick tie-breakers in a hard-fought game. In 2022, at the Candidates Tournament for the championship, Ding almost did not qualify to compete. However, due to the disqualification of Russian player Sergey Karjakin, Ding was next up for meeting the qualifying criteria. The rules state that the replacement would be the highest-rated player who had not already qualified based on the May 2022 rating list and had played 30 officially rated games between June 2021 and May 2022. 
Ding Liren is from Wenzhou, China, and began playing chess at a very early age, described by many as a prodigy. Despite his expertise in chess, his father encouraged him to study law, which he did, graduating from Peking University Law School. Ding had only played four games out of the required 30 to qualify, so he went on a speedy tour across China, playing the remaining 26 required games. This helped him maintain his number two spot, which he would need in order to fully satisfy all requirements. Former Chess World Champion Magnus Carlsen declined to participate in the World Chess Championship, shocking the chess community. This led to Nepomniachtchi and Ding facing off in a somewhat fortuitous duel, but this was not the first time they had played against each other. In the 2022 tournament, Ding and Nepo met with Ding losing the first game 0-1, and the second game resulting in a draw. 
The tournament, occurring over the course of 21 days, had a total of 14 games. The games resulted in a tie, requiring a series of rapid tie-breakers in which Ding was able to utilize his upperhand in a stressful last-minute move. Nepo would resign with one move remaining and with less than a minute left. The significance of the tournament is not lost on the spectators. However, the geopolitical significance of China defeating Russia at their favored game in a time of crisis for Russia may result in various consequences. 
Diplomacy between the two Ding also just so happens to be the first Chinese chess player to obtain the rank of World Chess Champion, which will no doubt serve as a potential inspiration for millions of aspiring players not just from China, but from all over the world. He was no doubt seen as the underdog, considering he was ranked lower than Nepo and had lost to him previously in 2022. Ding was frequently on the back foot, and it was only with his bold play during the fast-paced tiebreakers that he was able to secure a shaky, yet certain victory.
Leave a Comment
About the Contributor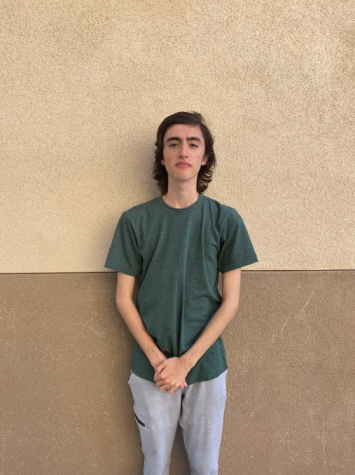 Maxwell Pizano, Alum
Maxwell Pizano is a senior and staff writer for The Phoenix. In his free time he enjoys creative writing and world-building. Other than that he's doing homework or hanging out with friends offline and online. But in journalism you'll probably be finding him writing something strange and likely about gnomes in some capacity.