XO Kitty: A spin off series set for success!
Jenny Han, the author of the hit trilogy "To All the Boys I've Loved Before," also incorporated her success into movies. She was able to captivate audiences of all ages to recognize the love story between two high schoolers, Lara Jean Covey and Peter Kavinsky. Lara Jean's older sister Margot and younger sister Kitty did not have prominent roles like Lara did, which left readers and online viewers curious to learn more about their stories and lives.
Though a story about the oldest sister, Margot, has not been released, Netflix has taken the chance to adopt a spin-off of "To All the Boys I've Loved Before," named "XO Kitty," which is a television series based on a young teenager's search for love in this modern day world, following Lara Jean's younger sister Kitty. 
The series will feature Kitty, the main character and the youngest Covey sister, portrayed by Anna Cathcart, as she takes her first steps into boarding school. Her boarding school is across the world from her hometown of Portland, Or., in Seoul, South Korea, far from her loved ones or anyone familiar. Cathcart has also been in several other hit shows and movies including "Descendants 2," "Descendants 3," "Spin" and "Odd Squad."
The show was released on May 18, 2023, and so far is proving to be a huge success. Netflix released teasers and previews of the show, leaving many viewers anticipating what is to come. Along with this, a trailer was released, giving both new and returning viewers a sneak peek at what to expect from the show and who the main cast will be. 
According to Netflix, there will be only 10 episodes, each averaging about thirty minutes, and only one season. However, if the show produces a large viewing audience and ends up becoming a hit, there is definitely a high chance for a second season to surface. 
FHS viewers are just as excited about the release of the show as anyone else. 
"I think this TV show will be filled with drama and plot twists with a lot of good lessons Kitty will have to learn, especially moving across the world," FHS sophomore Bar Levy said. "I loved all the movies of 'To All the Boys I've Loved Before' because it's a very realistic storyline that could actually happen to someone, I mean obviously it's a little exaggerated but there's definitely many couples like Lara Jean and Peter." 
The anticipation for the spin-off series of "To All the Boys I've Loved Before" has not only been limited to its avid fans but also to those who are new to the franchise. As the release date approaches, viewers are already speculating what the show has in store for them.
"I do believe this spin-off series will be good because we see Kitty supporting Lara Jean throughout the trilogy but we never see the same thing for Kitty," junior Emily Vincencio expressed. 
Overall, many people are excited to venture through the new Netflix series, "XO Kitty." Some even speculate that this series will continue on in the future with more surprises to come. 
Leave a Comment
About the Contributors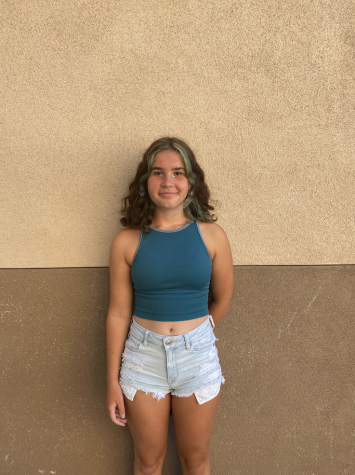 Ella Leroux, Staff Writer
Ella Leroux is a junior and staff writer for The Phoenix. She loves hockey, sleeping and listening to music. They enjoy math and science in school and like having free time to do nothing.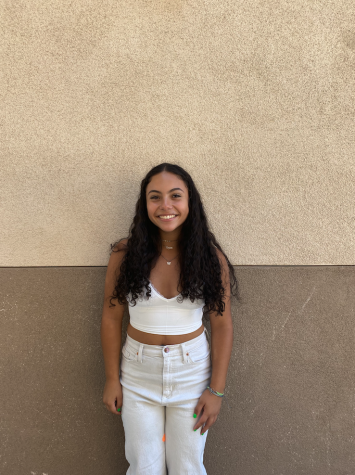 Alexia Sanchez, Staff Writer
Alexia Sanchez is a current junior and staff writer for The Phoenix. In her spare time, she enjoys listening to music, playing softball, drinking and trying new types of coffee and going on late-night drives with friends.