"You" Season 4 Review
The most evil and sadistic killer is back once again in the fourth season of "You." Right after Season 3, viewers have been wanting and waiting for the next season, eager to see what protagonist Joe Goldberg (Penn Badgely) is planning next. 
"You" follows a seemingly charming and intelligent man, Joe Goldberg as he tries to find love, and does whatever he can to keep it in his life. Over the previous three seasons, Joe has had the chance to find that love, but due to his childhood and people he encounters, something always gets in the way. When anyone attempts to jeopardize his relationship, Joe will do anything to prevent that from happening. 
This newest season was all sorts of chaotic and entertaining to watch. The brand new setting and plot was exciting, and enhanced the experience as viewers saw what Joe was capable of. I was surprised at the sudden move to England, a foreign country and not just to another city in the United States like the past seasons. Him capturing how it was there was big different between England and the United States in environment, how people act, etc, was pretty interesting. With the big sudden move Joe has made a new identity for himself including some new friends. 
The change in the people that Joe was hanging out with was a surprise, with them being part of a rich high class society, and how different they were from past characters that Joe has met. It was satisfying to watch Joe realize how fake and spoiled they are. This was definitely needed to expose what the rich in the real world really do with all of their money, and use it whenever and however they please. One of them happened to catch Joe's eye. 
Joe's new love interest, Kate Galvin (Charlotte Richie) was different from the women he had dated in the past — many were passive and eager to please. Kate, however, was more defensive and closed off, and Joe enjoyed the challenge of getting along with her. Her whole personality in general was something new and fresh to see Joe attempt to get into her life. 
Other than getting along with Kate and the rich crowd, Joe further encountered difficulty due to the fact that his love interest prior to Kate, Marienne Bellamy (Tati Gabrielle) was the only woman to escape Joe's wrath, but only for a short period of time. Bellamy was introduced in Season 3, moving to Paris at the end of that season, and once again moving to England — where Joe was now settled — at the beginning of Season 4. I enjoyed watching this particular scene because it was interesting to see if Marienne would be the only woman to escape Joe. 
All in all, this season was so much more than the trailer lead on, and was more exciting, complicated and mysterious. There were so many subplots going that made the series entertaining to watch and see what was going on in another part of the story. This is undeniably the best season of "You" that has come out. 
Leave a Comment
About the Contributor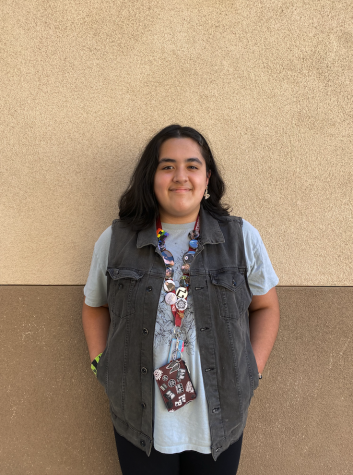 Victoria Duran, Staff Writer
Victoria Duran is a current senior staff writer in the Phoenix. In her massive free time Victoria loves reading fiction, writing, watching TV and movies, and listening to modern music.