An inside look into the future of FHS sports
All the measures made to keep our Firebirds safe
As the COVID-19 pandemic continues to affect the lives of professional athletes to neighborhood leagues, there has been a question running through the minds of many student-athletes here at FHS: What about us?
Clearly, nothing has looked quite the same since the virus. By now, students would have already been midway through the fall season. The California Interscholastic Federation (CIF), which governs high school sports, has talked with state health officials in hopes to seek a way to launch the 2020-21 high school season while simultaneously keeping students safe.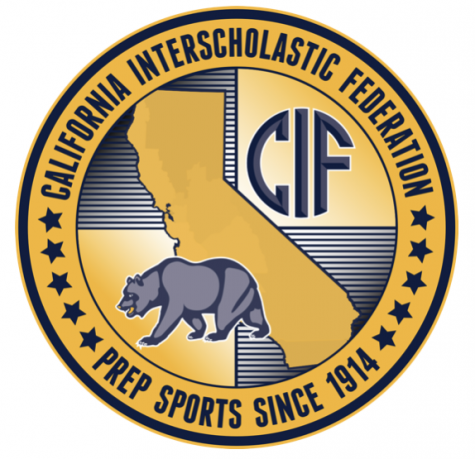 "Now that the California numbers are starting to show improvement, we've re-engaged with the California Department of Health (CDH) when and how to return as scheduled in December," CIF executive director Ron Nocetti said in an interview with the Los Angeles Times. 
With FHS being part of the Santa Clara Valley Athletic League (SCVAL), the Firebirds have condensed the normal "Fall," "Winter" and "Spring" seasons into simply "Season 1" and "Season 2" with conditioning having started on Sept. 14 and hopes for practices to start on Dec. 14. 
Both the CIF and SCVAL recognize athletics are an integral part of one's physical, mental and social well-being of the high school experience and have made guidelines and adjustments based on the recommendations by the Santa Clara County Public Health Department and CDH for Youth Sports to help accommodate and fulfill the wishes of every student to be back in their respective games. 
So for all you Fremont athletes reading, here are the basic things you should know about the future of Fremont sports according to the FUHSD Fall Fitness and Conditioning Plan and COVID-19 Summer Program Guidelines. 
Before workouts even begin, screenings for COVID-19 symptoms must be made at home prior to workouts for both coaches and athletes. Any person with cold or flu-like symptoms and those easily vulnerable to the virus should not be allowed to take part in workouts. 
Along with the usual physicals and other forms, each parent of a participating athlete and the athlete themselves will be required to sign an agreement acknowledging that the student understands and will follow all guidelines and protocols outlined in the Fall Fitness and Conditioning Program Plan and failure to follow guidelines and protocols could result in the student-athlete being dismissed from the FUHSD Summer Athletics/Activities Program.
To ensure coaches and athletes are following the agreed upon guidelines and protocols regarding health and safety to prevent the transmission of COVID-19, the staff at each site will regularly monitor fitness and conditioning sessions and communicate with coaches.
In order to lessen the risk of exposure to COVID-19, coaches and students alike must wear a mask to and from the workout location and at any time when not actively participating in a workout. An exception for the removal of one's mask is during strenuous activities.
As conditioning continues to be conducted, students must be in "cohorts" or groups of no more than 12 with designated coaches. Students will only workout within the group and not intermix with another cohort and must stay 25 feet apart or more and not interact in any way.
Within the cohort, everyone must remain at least six feet apart at all times. These workouts — which may happen no more than five days per week for no more than two hours a day — may consist of skill development or conditioning but under no circumstances can there be physical contact. 
In terms of equipment, students can use their own ball or an individual ball that is given to the student that day so long as there is no sharing or passing of the balls. Students must also wash their hands before using any weight equipment and needs to also remain with each cohort. Athletes who share sports equipment must wash according to protocols or use hand sanitizer immediately after sharing equipment.
Adequate cleaning schedules will be created and implemented for all athletic facilities to mitigate any communicable diseases. Athletic Directors will coordinate the cleaning schedules with the school principal for custodial responsibilities.
For all the swimmers reading, lap swimming and other shared swimming areas must be limited to one person per lane or 300 square feet, except for members that are of the same household or living unit and shall remain at least six feet apart from others at all times.
Locker rooms shall be closed to the public, except for use as a restroom but must be regulated to maintain social distancing and to prevent close contact.
Should an individual in a cohort be diagnosed with COVID-19, the cohort is suspended and all members of the cohort are placed on a 14-day quarantine. A confirmed COVID-19 diagnosis shall be reported to the coach and the school principal and must not be discussed with other students or families.
All in all, while the world of sports looks very different from what FHS and the rest of the FUHSD are used to, having these measures being put in place helps keep everyone safe, everyone healthy, and everyone playing the sports they love.
Leave a Comment
About the Contributor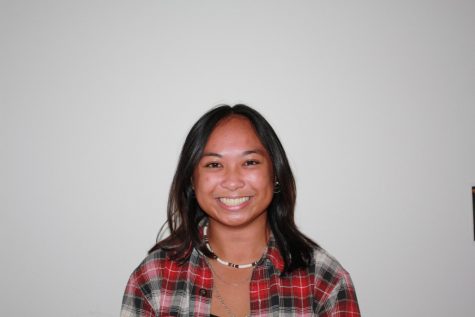 Kiana Thelma Devera, Staff Writer
Senior KT Devera is a staff writer. When she isn't drowning in responsibilities, KT loves spending time with her cousins and going on road trips with friends. KT is currently on a Rihanna boycott until she releases her ninth album.