ASB aims to refine school life
Associated Student Body is the FHS leadership program aimed to assist and make events on the campus. According to the FHS website, ASB is a leadership class for students that desire to do something for their school in order to create an unforgettable experience for their peers. However, even with good intentions, ASB is faced with problems that continue to follow them through the years, such as periodic criticism from other students. There is a stereotype about ASB students that they are uptight or composed of only the popular, privileged kids, and therefore are not reflective of the entire student body. 
ASB student Brian Goldshtein joined ASB this year, when engineering teacher Bob Capriles encouraged him to do so because Goldshtein wanted to make a difference in his own school. 
"[ASB are] just people, they are not trying to control people, just run events." Goldshtein said. 
The collaboration with other students forms a tightly knit community.
"ASB is like a family, and we have some issues from time to time," Goldshtein said. 
ASB has an interview process where they welcome and encourage all students to apply. They consider students who are enthusiastic about school spirit and creating a fun environment. The purpose of the leadership class is to increase school spirit and improve the environment at FHS. It aims to serve the student body, ensuring that everyone's experience is the best.
Students may have seen ASB members working in the A-building hallway, making posters, starting and cleaning up after events, or even picking up trash on our campus. 
"[ASB] gives students a lot of opportunities that may have not been there otherwise, from participating in various sports through Fremont Olympia, to charitable fundraising activities, and putting on events," ASB advisor Jeffrey Kakes said.
Apart from perceptions that are beyond the class' control, there is another enemy: time. There is so much to do and only so much time in the school day, that ASB often runs up against deadlines. 
The success of ASB becomes apparent when all the school events are run smoothly. FHS would not have its famed school spirit without the help of this dedicated class. 
This class is a commitment, but for anybody that cares about their school environment and is interested in making a difference within the community, it is worth applying for a spot in the class.
Leave a Comment
About the Contributor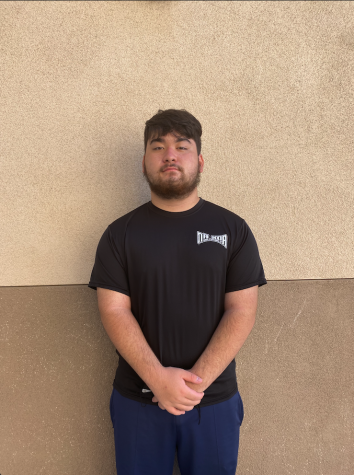 Theron Kealalio-Puli, Staff Writer
T is a staff writer for The Phoenix.