CoHo's New Triumph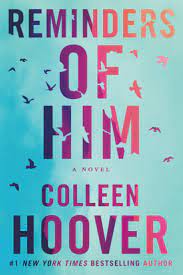 Colleen Hoover does it again with her newest release on Jan. 18, "Reminders of Him". Marking her 27th book release, "Reminders of Him" revolves around single mother Kenna Rowan. Her life has been a journey of ups and downs. After a tragic mistake led to a jail sentence of five years, she is now back in her hometown to reunite with her daughter and make amends with the people in her daughter's life. Practically everyone has shut her out, everyone except one —Ledger Ward.
This book is more than just a mother finding her way back into her daughter's life. The raw emotions of the characters made it feel like I was watching the story unfold in front of my own eyes. Hoover has been my favorite author for as long as I can imagine, and never have I read a piece of work as real as this one. Kenna and Ledger's relationship has made its way to the top of my list of all her relationships. While everyone and everything seems to tear them apart, they find their way back to each other. Ledger begins to reveal more about Kenna's character as he  gets to know her, which leads to filling many voids created in the past. Hoover highlights the personality of each character in the book — each of them written beautifully.
Hoover gives the reader a glimpse into the intersecting struggles of custody, loss, grief, friendship and love. Known for her plot twists, this book has just enough to leave the reader stunned. The connections of particular quotes and characters to the name and cover left me, and I am  sure will leave other readers speechless. This book has been her best work yet, and I cannot wait to see what she has in stock for the next one.
Leave a Comment
About the Contributor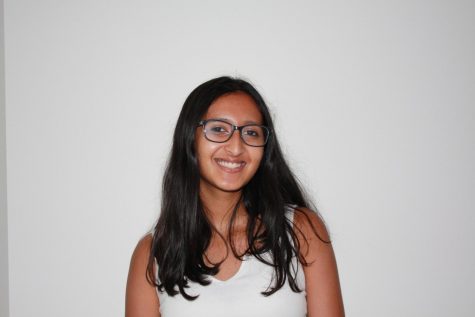 Trisha Sharma, Staff Writer
Trisha Sharma is a staff writer and is a senior. Trisha usually spends her time on the track: practicing hurdles, at the gym: lifiting, or at home: reading. Also, she spends way too much of her money on either books or coffee...or both.